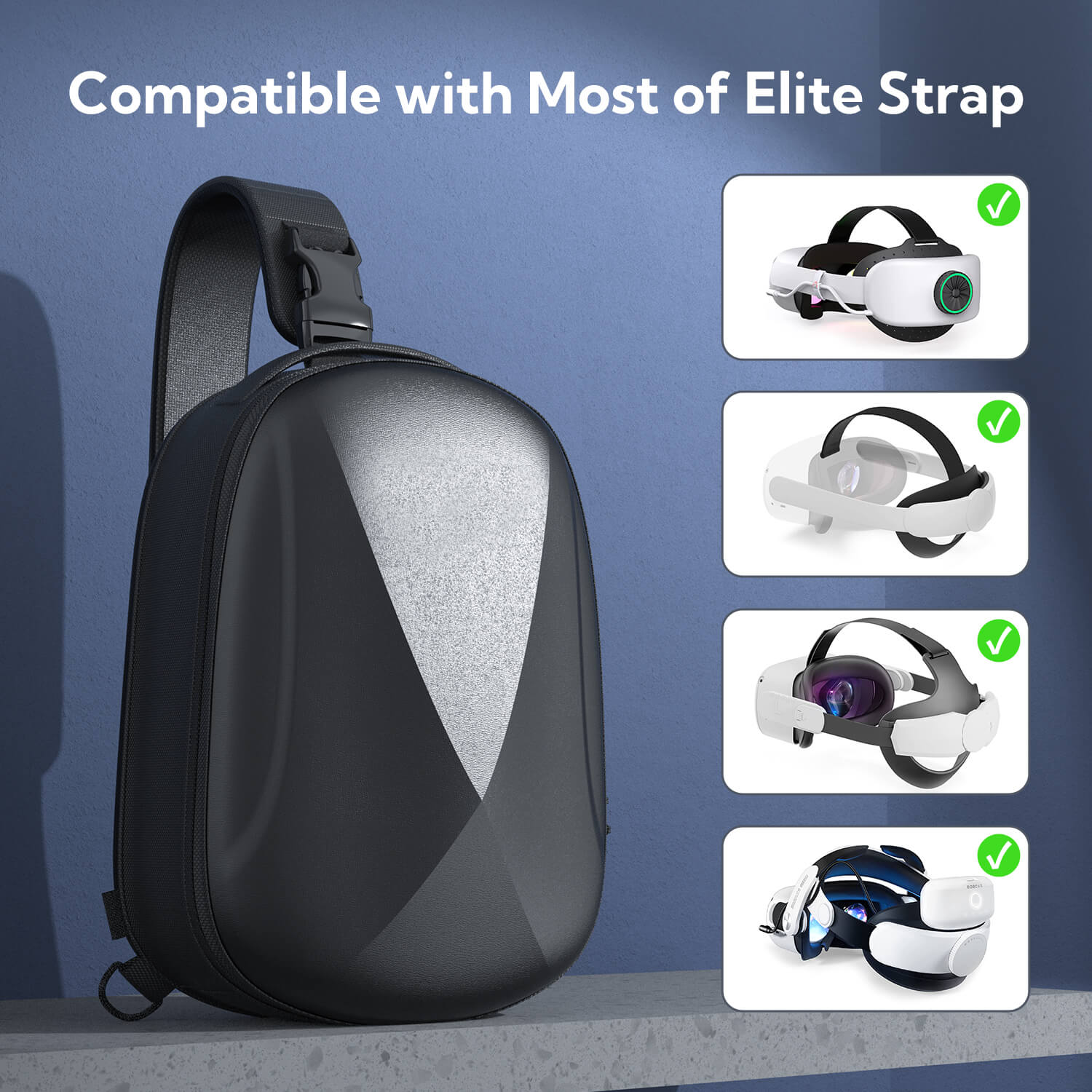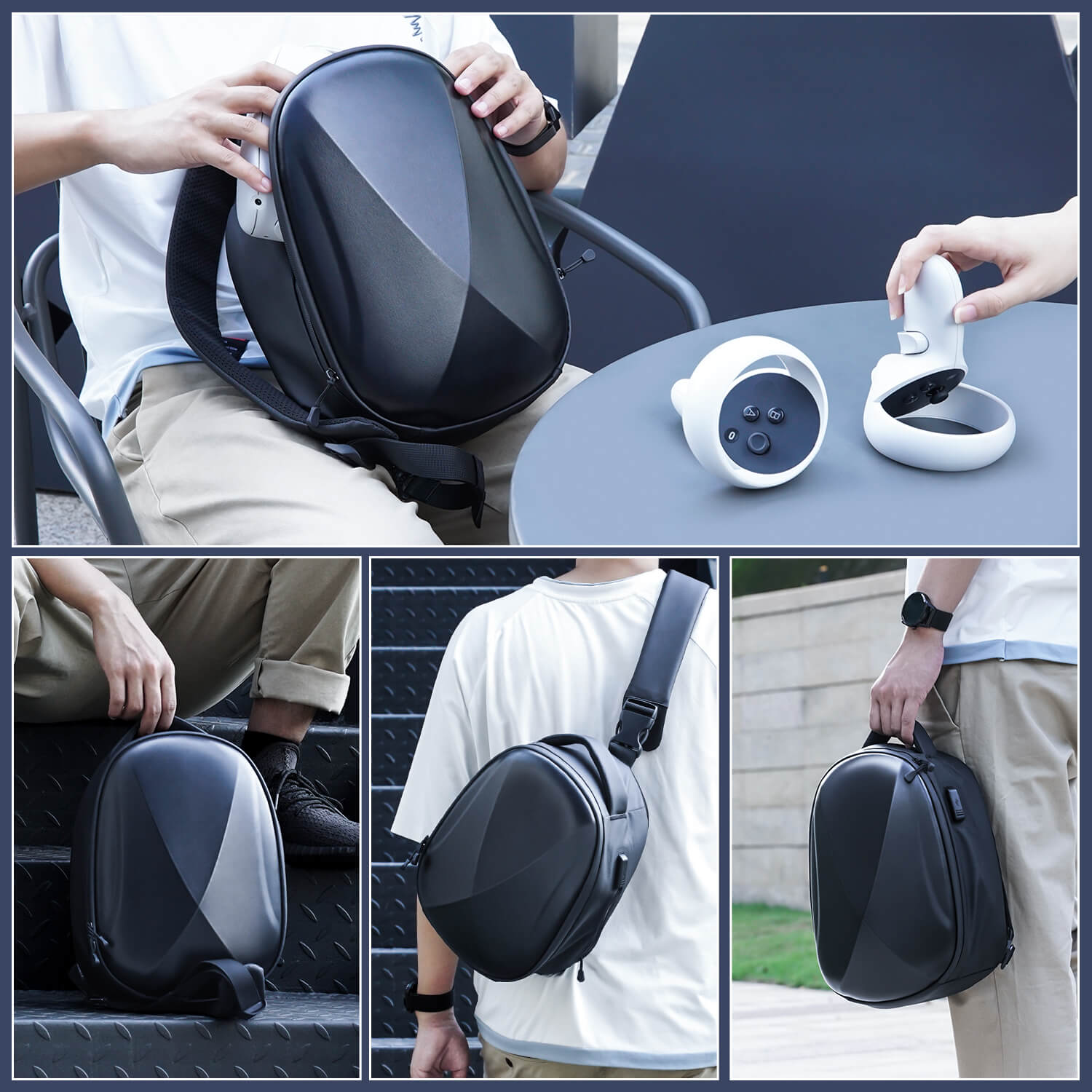 ZyberVR Waterproof Hard Shell VR Case With USB Charging Port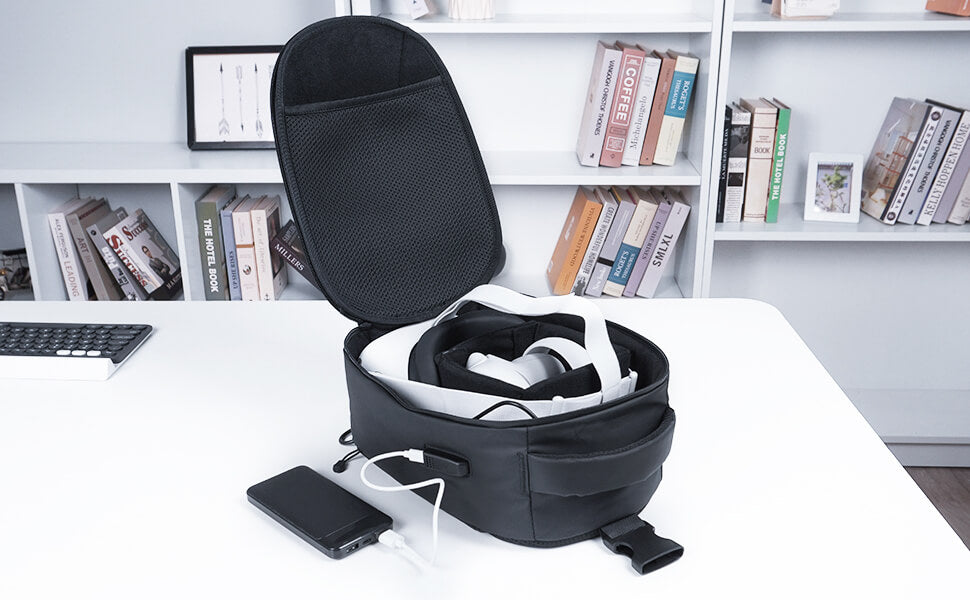 Charge Your VR Headset On The Way With External Power
nice
good bag! I was afraid that it didn't feet for my strp (Kwi with battery) and it's just enoughe!
I recommend, and nice exchange with the support!
Thanks!
Great case!
My Quest 3 fits snugly in this case, with plenty of room for the Bobo strap, 2 batteries, the controllers and the charger. A nice lens protector is included, too. Very good value for money, fully recommended.
Got my head strap and back pack.
Got my head strap and back pack. Head strap is really comfortable totally different feel to the stock strap that pulls the quest onto your face, feels more like it's just sitting on you without the need for over tightening. The bag is really compact great protection on the front but personally I'd like a little more protection around the sides for such an expensive piece of equipment.
Really sleek, compact and nice
The usb charging port is great, when my headset is low I don't have to get it out and charge it, it remains in the backpack. It's also a great way to keep your quest 2 without catching on dust. I 100% recommend it
ZyberVR Waterproof Hard Shell VR Case With USB Charging Port
2nd Case for a Gift
I loved my case from Zyber so much I bought one as a gift for my adult son who just got his Quest2. We were moving cross country and they really did the job protecting our equipment. We have the aftermarket battery headset with fan and extra batteries/chargers and wireless earbuds. All of which fit in the case no problem. I highly recommend the Zyber case and other products as I have other products as well from them. Ordering is easy with good communication from customer service. Delivery takes a little longer than what we are used to because it is coming from over seas but it wasn't terrible. Totally worth the wait.
Great product
Works perfectly when traveling
The perfect case!
compact, fits perfectly, stylish, provide good protection
Great
Son loves this! Although I think it could be a tiny bit bigger to fit the headset in with the battery strap on. Great delivery time though. Thankyou ☺️