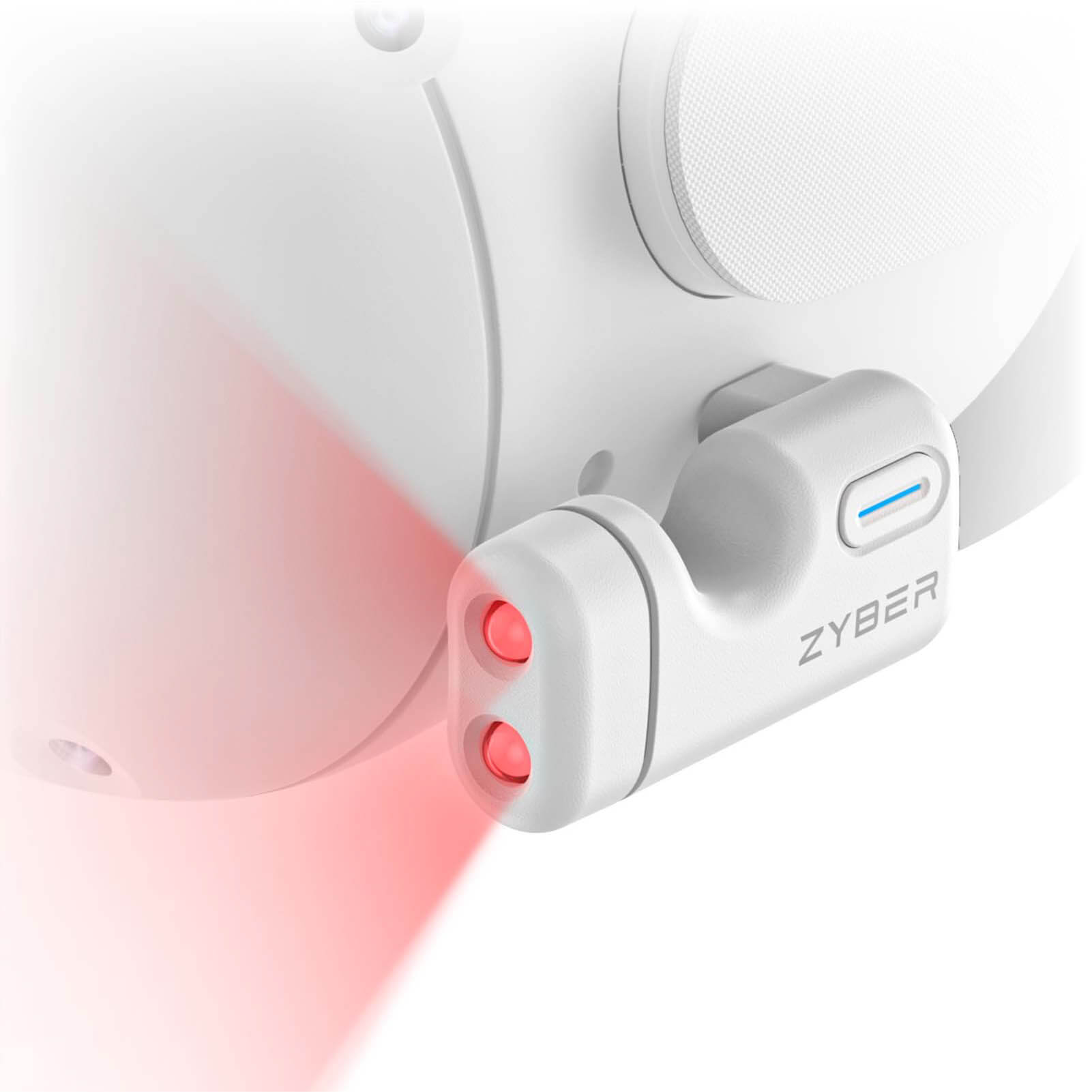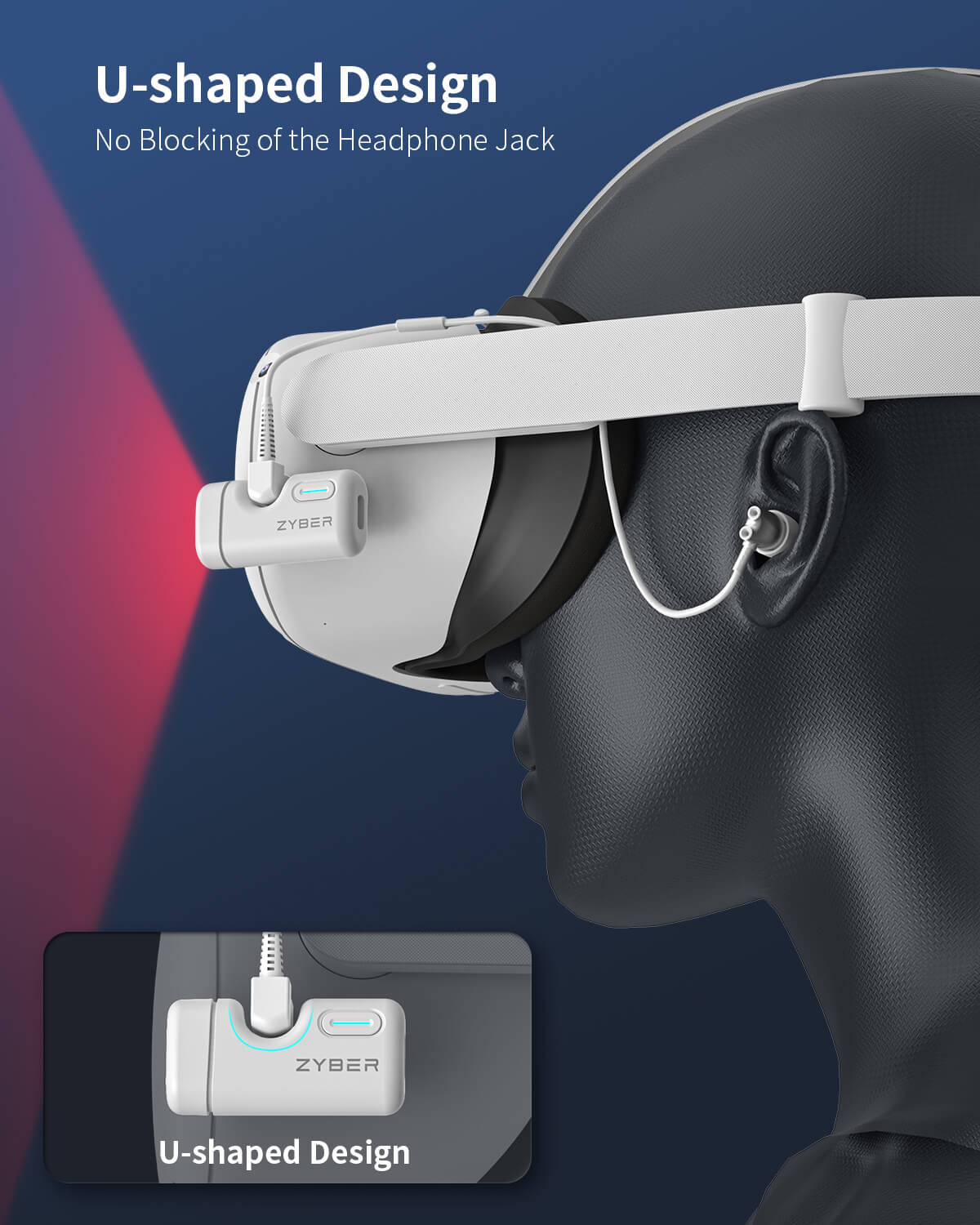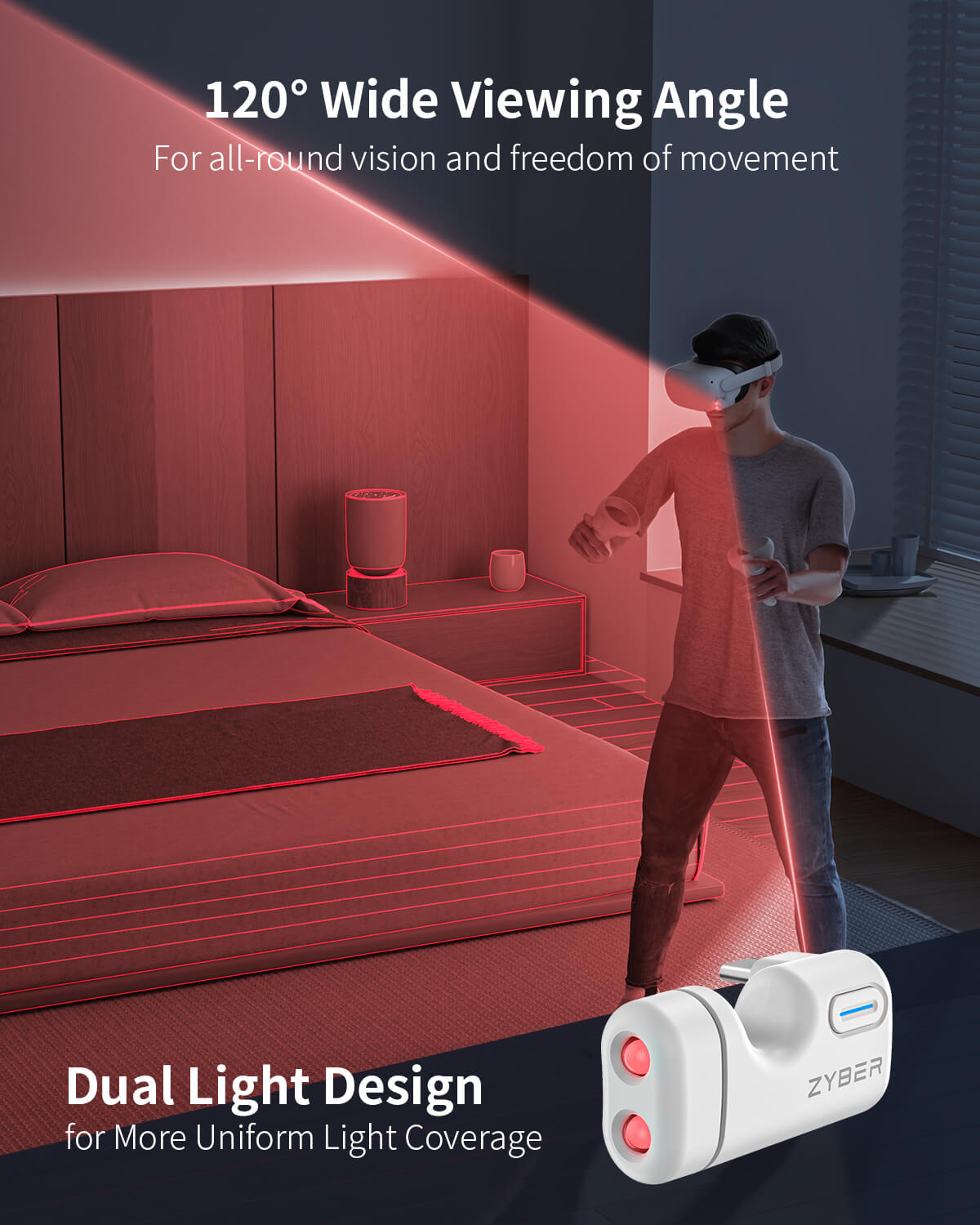 ZyberVR 3W U-Shaped IR Light with 855nm Wavelength
So you could play games in the dark/low lit room
This is a great product to help your quest 2 track your controllers on dark/low lighted room. The IR light is invisible in our naked eyes but when you go on passtrhough mode, you can see the difference. I love using this accessory when playing pcvr in my room where the only lighting my room is my monitor. It also helps me when I play at late noon when I dont want to turn on the lighting because its hot here in the tropics 🤣. This is an accessory that you might want or need.
Works very good, even if the room is completly dark.
Great product
Tried with Quest 2 and Beat Saber game in total dark room and everything worked perfectly.
Works so so well!
This works as described. The blaster does get hot but as long it doesn't explode I'm not worried. It's pretty high quality and heavy with 2 usb adapters
Is definitely helps in poorly lit rooms.
This is a must if you have a darker room that you use your metta quest 2 in. Plug and play. Type c port in the back. On and off button on the side. Lite but effective.
Great
This thing is amazing I play in complete darkness and it just works don't know what else to sat
Works as intended
I know the woes of taking a quest 2 to a friends house to a campfire party. The bonfire doesn't throw off enough IR for tracking. This is a good way to rectify that issue. I can confirm it works for what it's designed for.
great for playing in the dark
Thanks to this, I was able to use both the remotes and hand tracking without needing to turn on the lights and wake up my family.