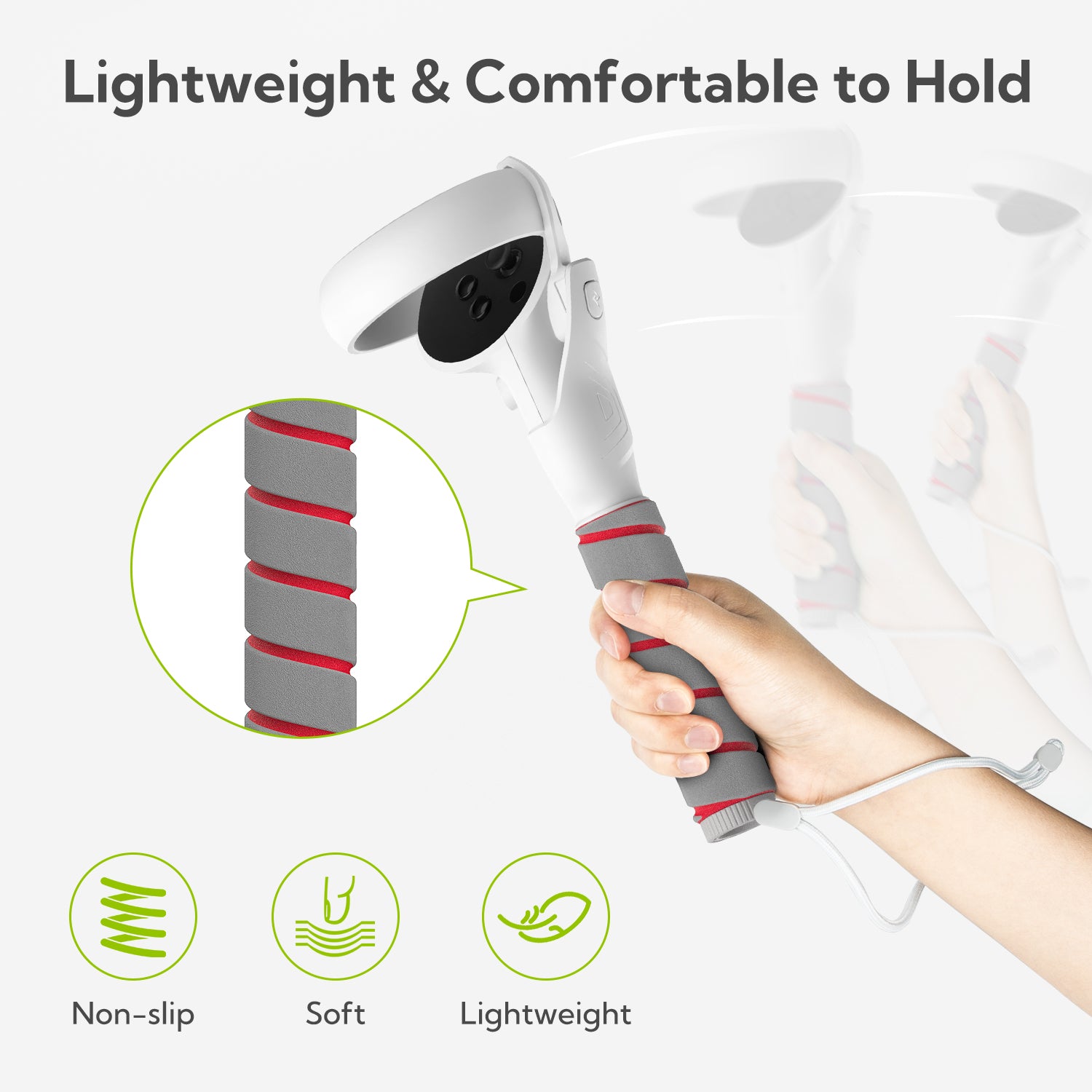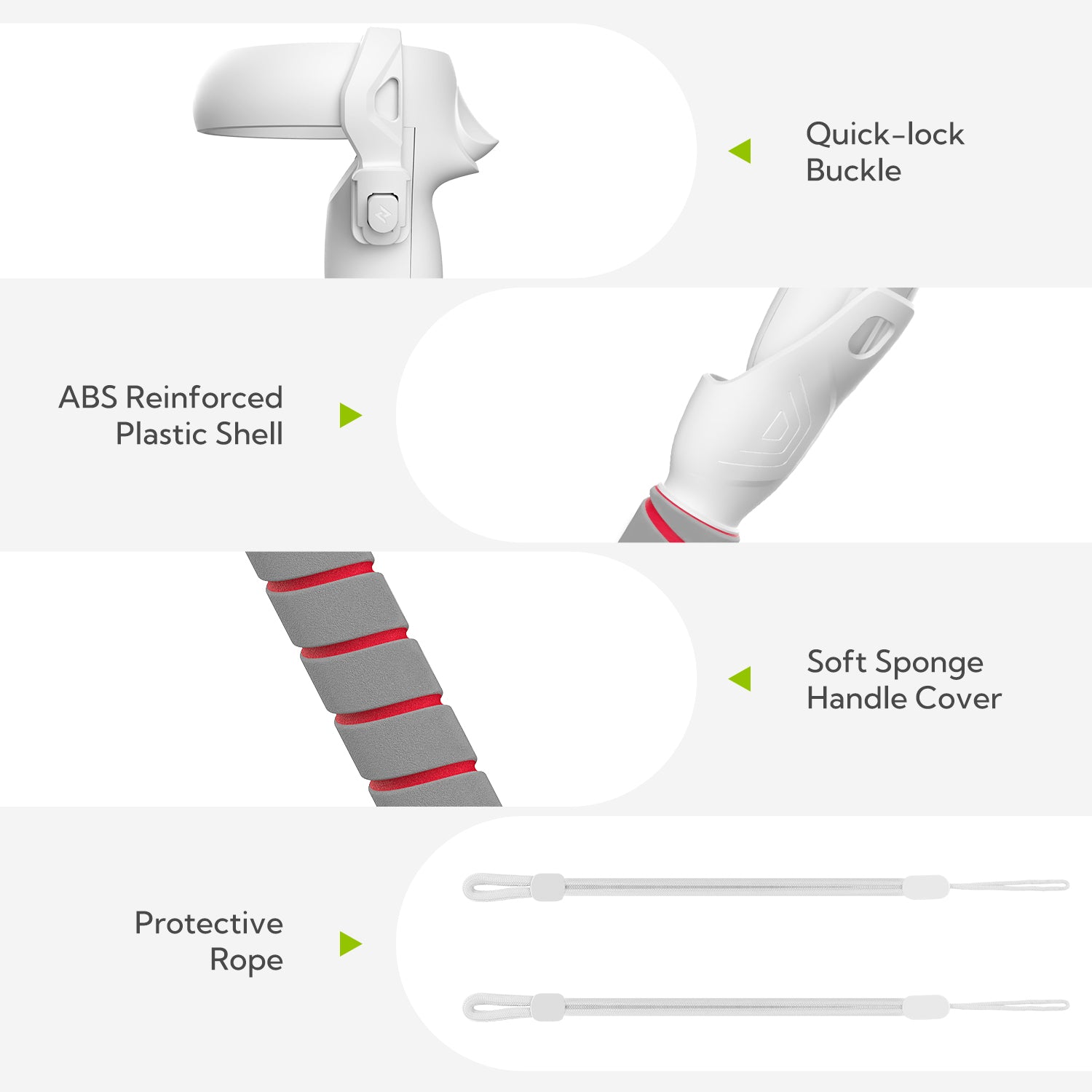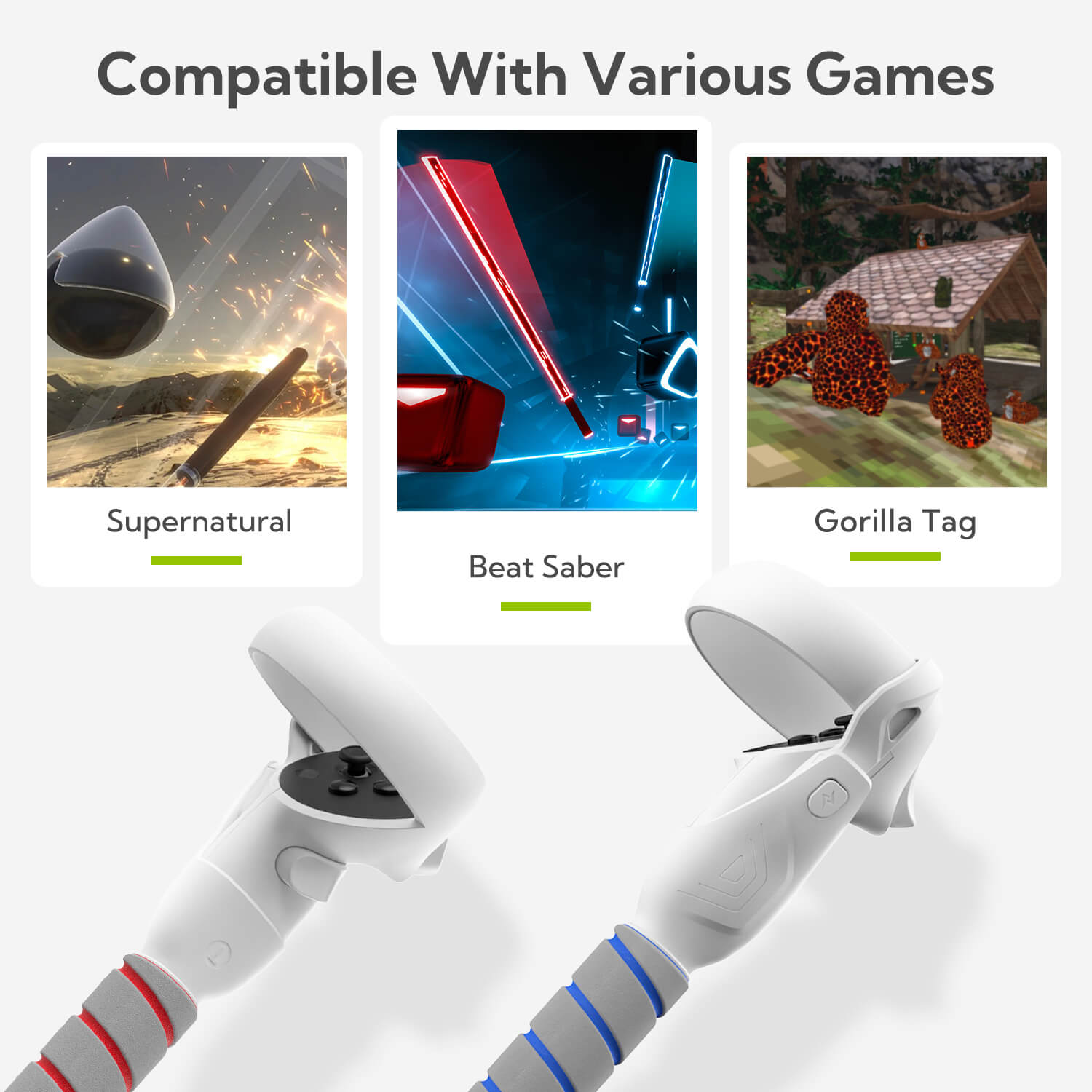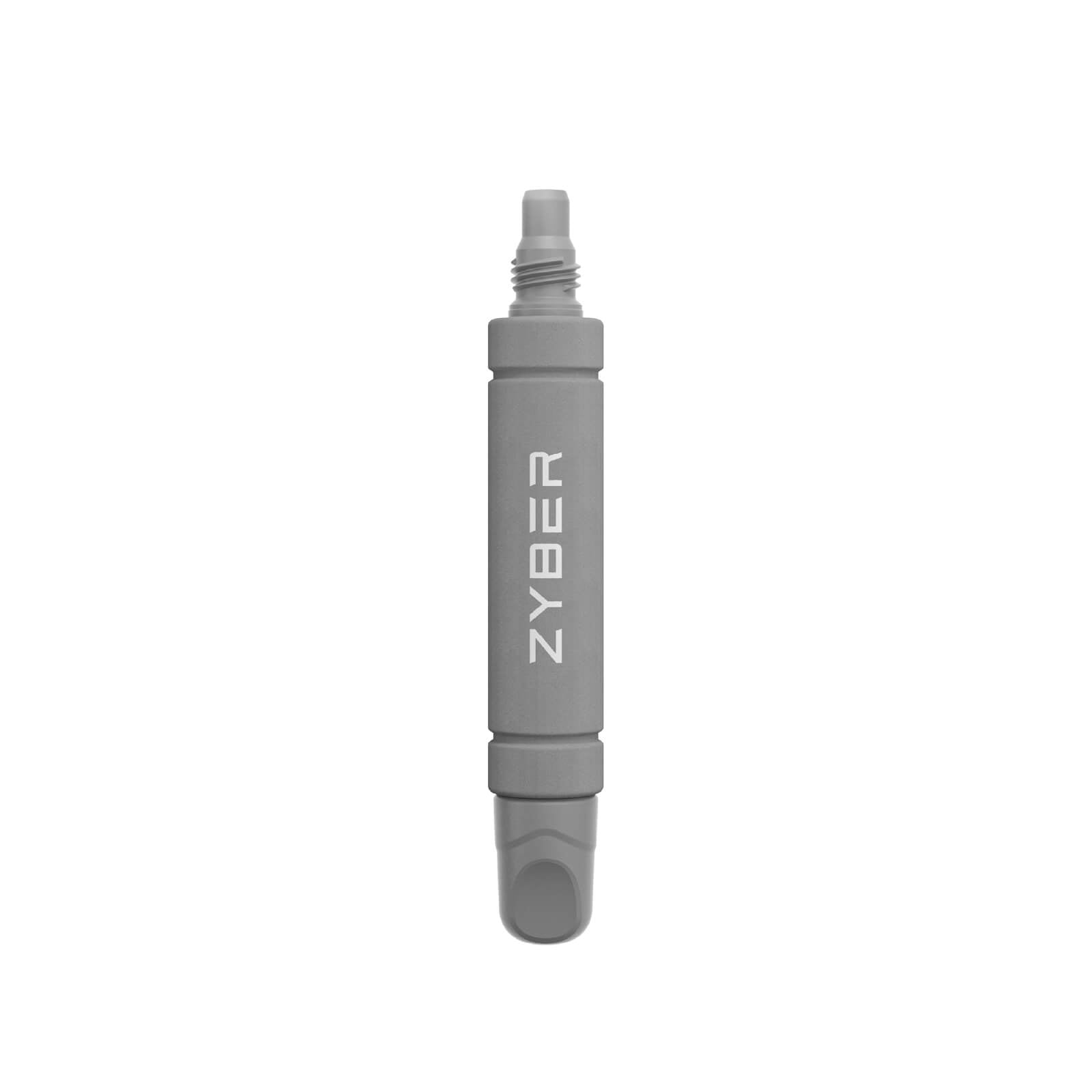 ZyberVR Quest 2 Gorilla Tag Long Arms Fitness Dual Sticks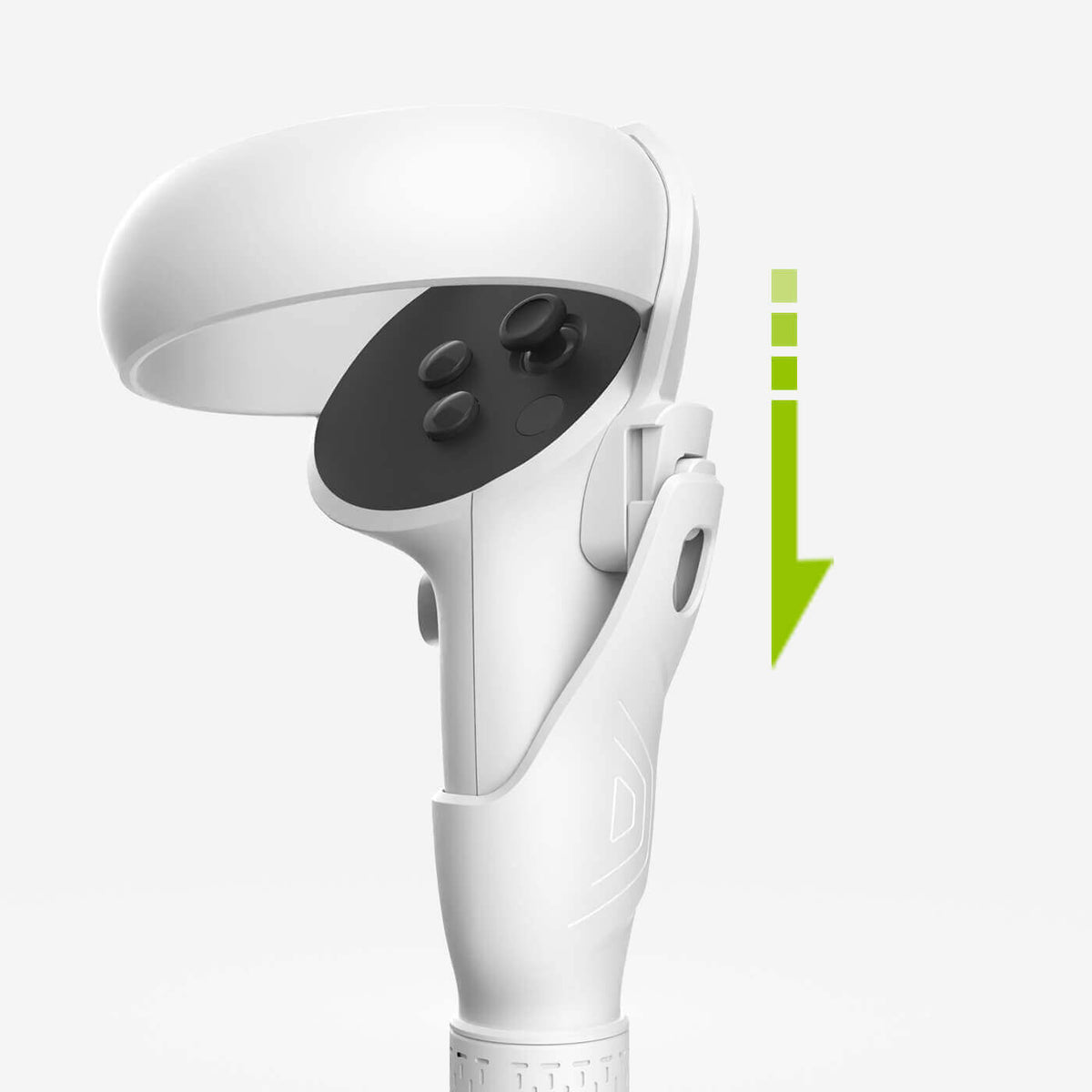 Quick-Lock Buckle
Stay safe while you play! Secure your controller safely with our patented, quick-lock handles without blocking any movement signals.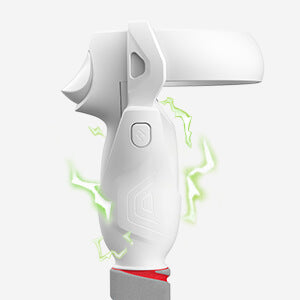 Lightweight ABS Material
Made of anti-flame ABS material, it is safe and durable to use.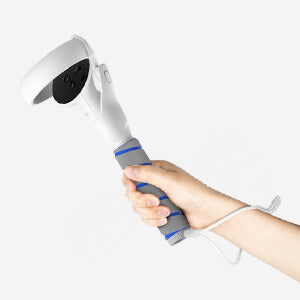 Thick Sponge Cover
With a 5mm thick, high-quality sponge cover, it is soft to hold and can effectively reduce the vibration during fast motion.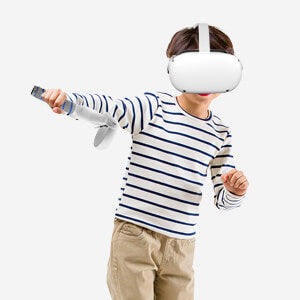 Anti-Slip Design
The anti-slip cover grain and hand strap makes it difficult to slip protecting your controllers.
They are great!
Makes my GTag performance much better.
MONKEY
My grandson just loves his new long gorilla arms. In fact he's been going ape over them ever since they arrived. I can hardly get him out of his tree for supper, bed time, or anything else. My wife is about to go bananas, also, as he keep dropping his banana peels under his tree and elsewhere in our house. It's all good though, as I can tell by his monkey squeals and gorilla roars that he is really enjoying the game more now. But I do wish that he would cease pounding his chest and gnashing his teeth when I tell him he has to shut down for bed time!
I love them but they didn't make my arms fully long arms it's because I'm 11 but also you can mak...
They are comfortable and easy to function with how lightweight they are but I'm having trouble with the connecting part on my right controller but it still works thank you
Sharing 4 years old i gorilla tag
I like The inveti on you Guys mare and is pretty cool having long arm is Kinda like an Advantage and I like s-o you Guys deserve 5 stars
Great accessory for multiple games
This is a great attachment for several games. If you want to extend your reach in Gorilla Tag or feel the extension for Beat Saber these extenders are a great attachment for the occulus controllers and it took me about a minute to figure out how they attach. They release just as easy so it's very simple to change between using them or not. These are not weighted just an extension. Great accessory for multiple games.
When I first got them I was very happy and when I started to play with them they was light but the controllers when heavy but I gotten used to them and I got long arms in gtag and they make me play way better in gtag so I really like this product and I would recommend this product.
Excellent
Communication was great even when they failed to deliver because nobody was in I had an email asking me to rearrange! Will definitely use again!
ZyberVR Quest 2 Gorilla Tag Long Arms Fitness Dual Sticks
No package
While ordering this company took my money without giving me an order number and is now late. To be assumed they have scammed me.
10/10 service
I got the package in under a week and I was surprised by the packaging it looked like it was made by a robot that couldn't mess up. Definitely telling my friends about this