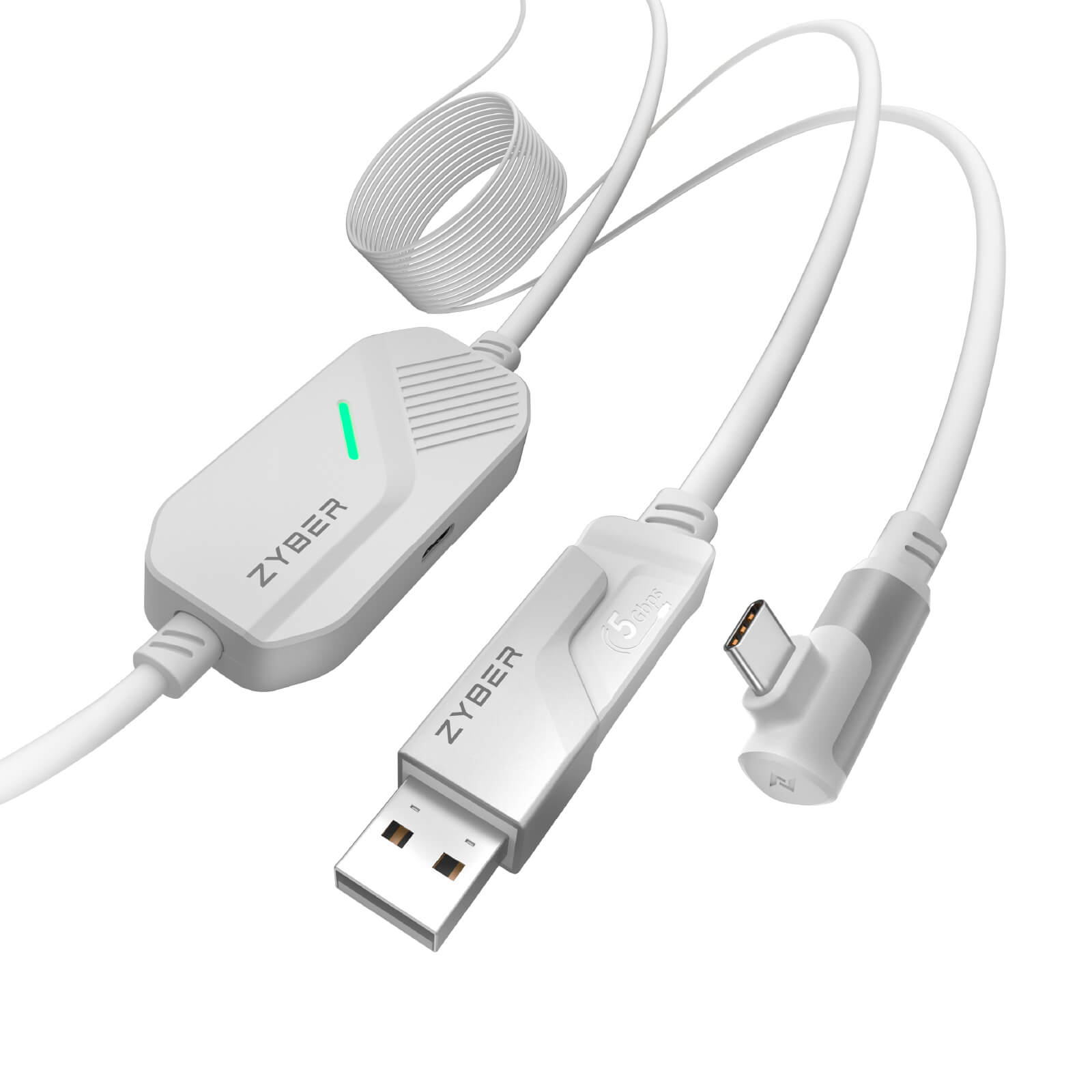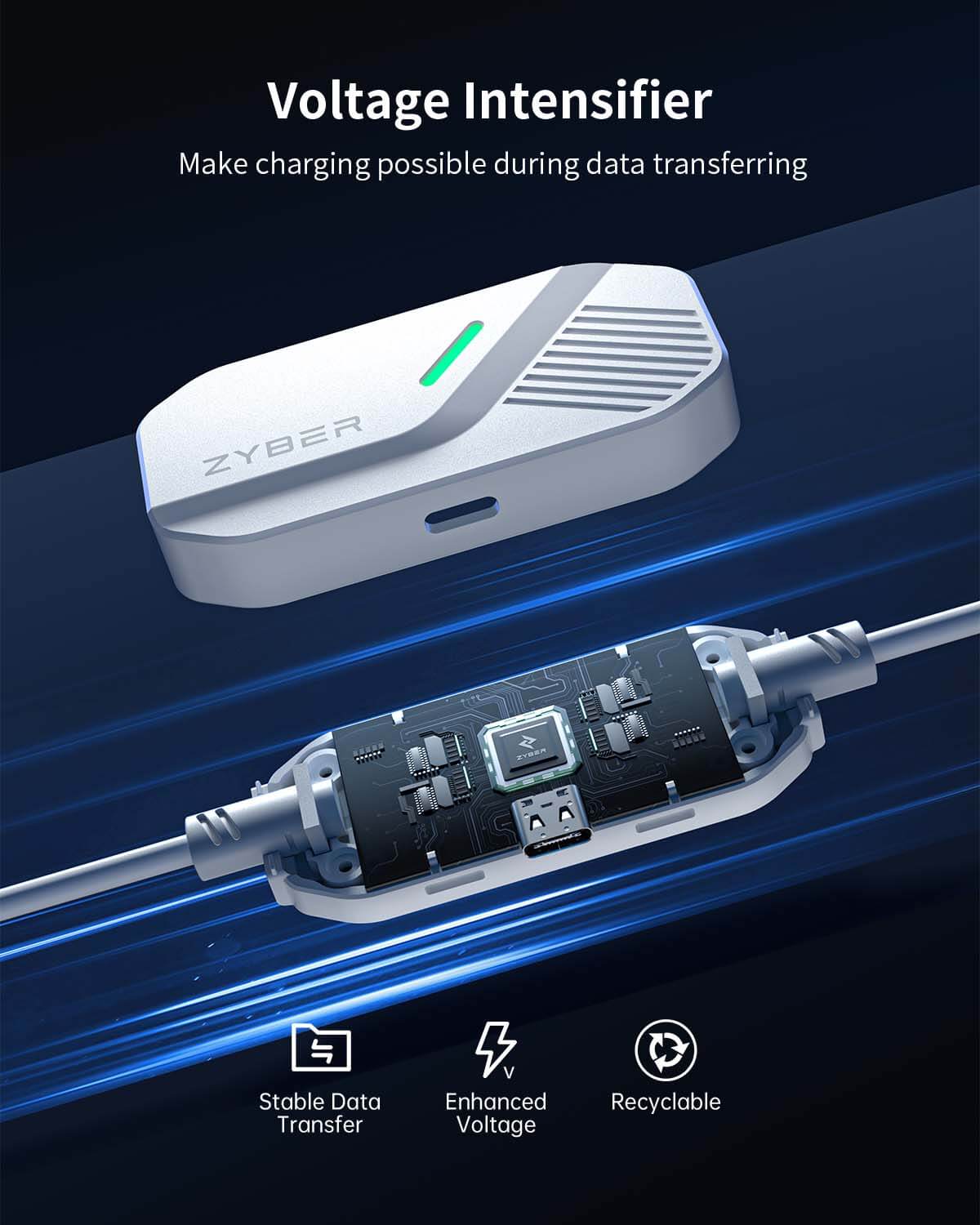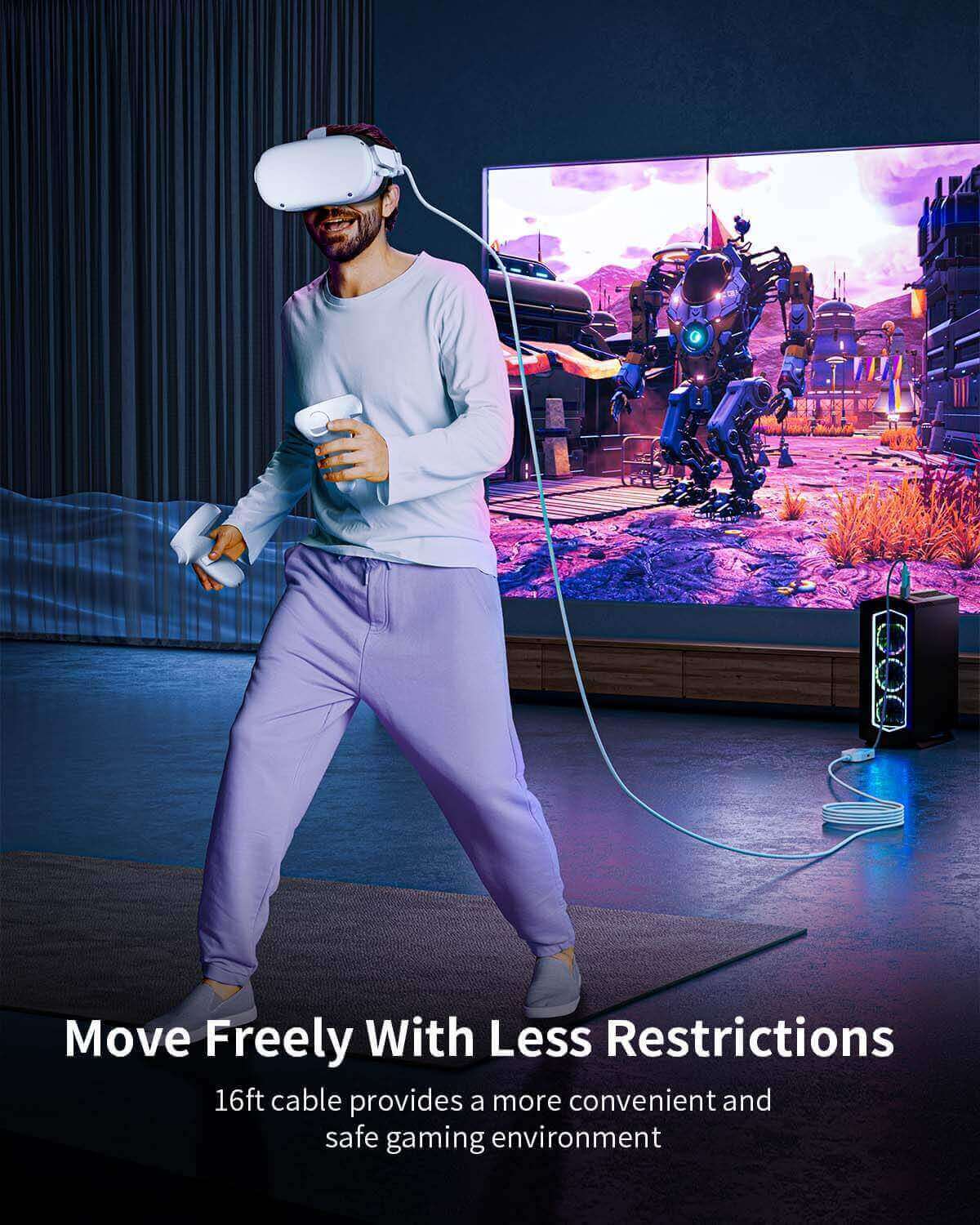 ZyberVR USB-A/C to USB-C Streaming and Charging Cable
5m is long and convenient
It is 5m long and convenient. I think it's enough for a normal home. I didn't notice any delay. I can use it without any problems. ������
Play while charging with 5m cable
Cable management is troublesome, but it can be used for both charging and data transfer, so you can play without worrying about time Zybervr Link Cable (White) Compatible with high-speed data transfer and charging 5M Link Cable USB-A/C & USB-C Link cable compatible with Oculus Quest2 and Pico4 Interchangeable accessories for Meta Quest 2: 5m USB-C cable
There seems to be no problem with the transfer speed.
I ordered it to use on my quest.The speed is no problem, and the cable length is 5 meters, which is just about right.The cable is a little stiff, but it feels secure.
Meets all required functions
I bought it to use with pico4. It's comfortable and has no problems at all. It may be just my imagination, but since the USB-C power supply is on the PC side, I think it has less impact on the HMDI side. It has all the features I expected and I can highly recommend it.
Transfer is very stable
The cable is thicker for increased durability. The cable length is about 5m, so it's useful for hidden wiring, but it ends up being moved and using up the length, so it's a pain to have to clean it up when you put it away. Charging while linking is very helpful.
Can be played while powered
The cable is 5m long, so it's very convenient because you can move around and play while receiving power. Data can also be transferred quickly.
Can be used while supplying power
I am using it on Quest2. It can be used while being powered, so you can use it without worrying about battery capacity. It doesn't need to be 5m long, but as long as you have plenty of room, it's not a problem. I wish the cable was a little thinner.
The length of 5 meters is good because the range of action is wide.
am satisfied with this cable as it is affordable and of high quality. It is now being used for a variety of purposes, including high-speed data transfer on computers, charging and data transfer on Nintendo Switch. I was surprised at the speed of data transfer. You can transfer large files in a short time. Also, the durability of this cable is quite impressive. It can be trusted as it can be bent over 10,000 times. It's 5 meters long, making it convenient and allows you to move around freely and enjoy the game comfortably. With this quality and price, the cost performance is the best. I can recommend it.
I was able to use it without any problems
The texture is better than I expected, and it seems to be well made and durable. It's easy to use, so it's useful. I'll use it for a while, and if there are any problems with durability, I'll update again.
Achieves more stable transmission with power supply
Some HMD cables are 5m long without voltage amplification, but this cable is designed for external power supply. Because it performs voltage compensation and at the same time enables charging from an external power source, it achieves higher speed (2.2Gbps) and faster transmission. The cable is thick, but there are cables this thick even without an external power supply, so it's not particularly thick. It is also distinctive that one side is a shared Type-A/C terminal.