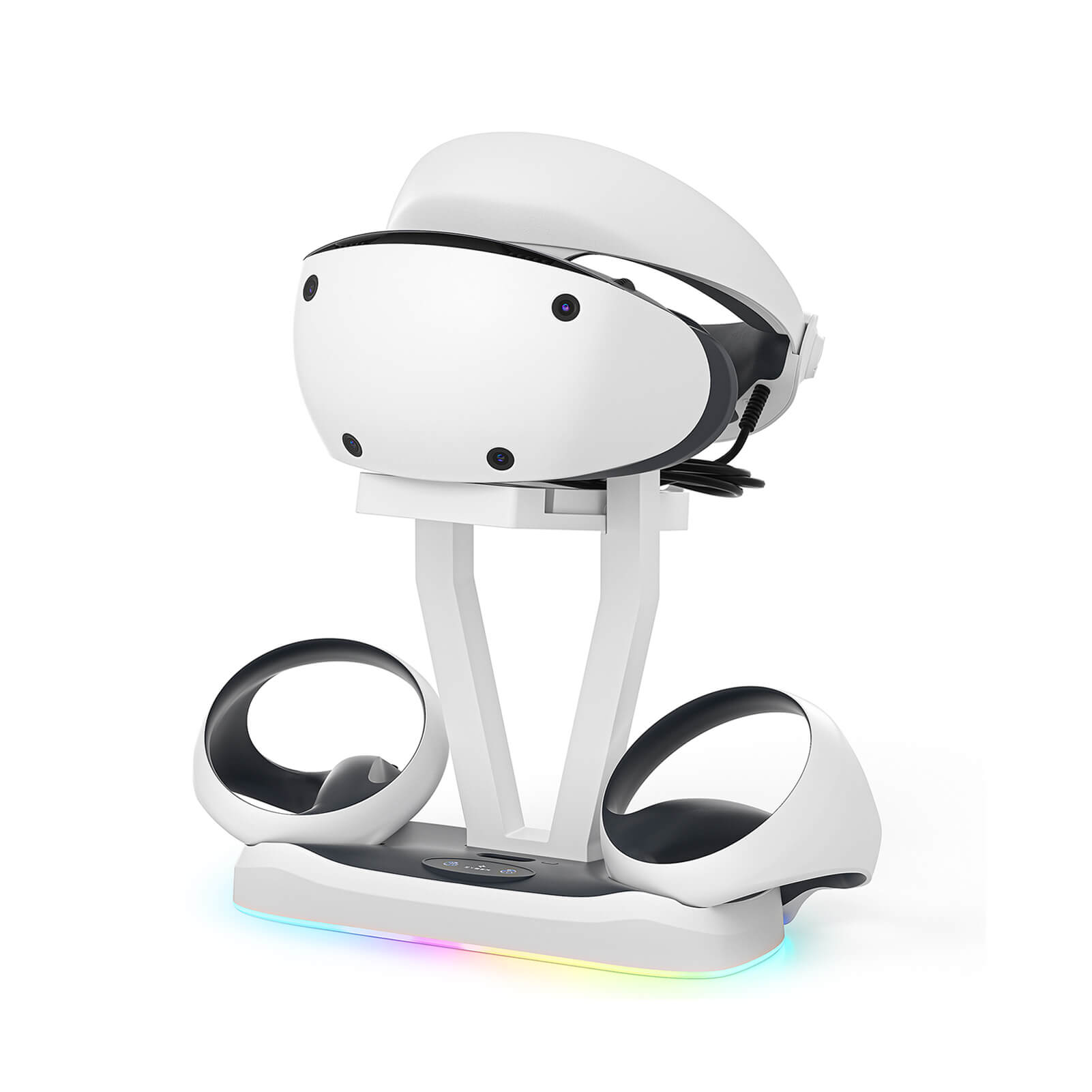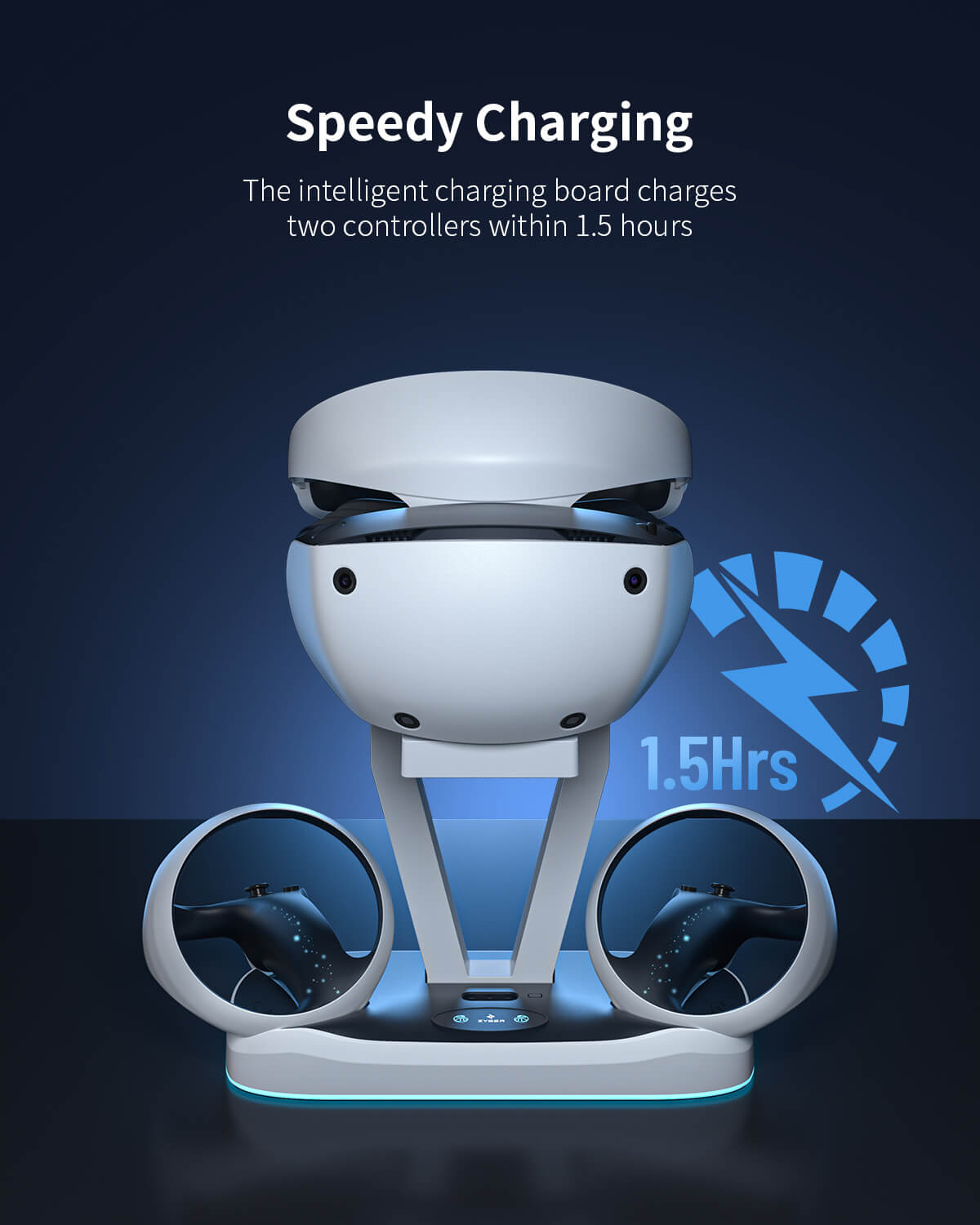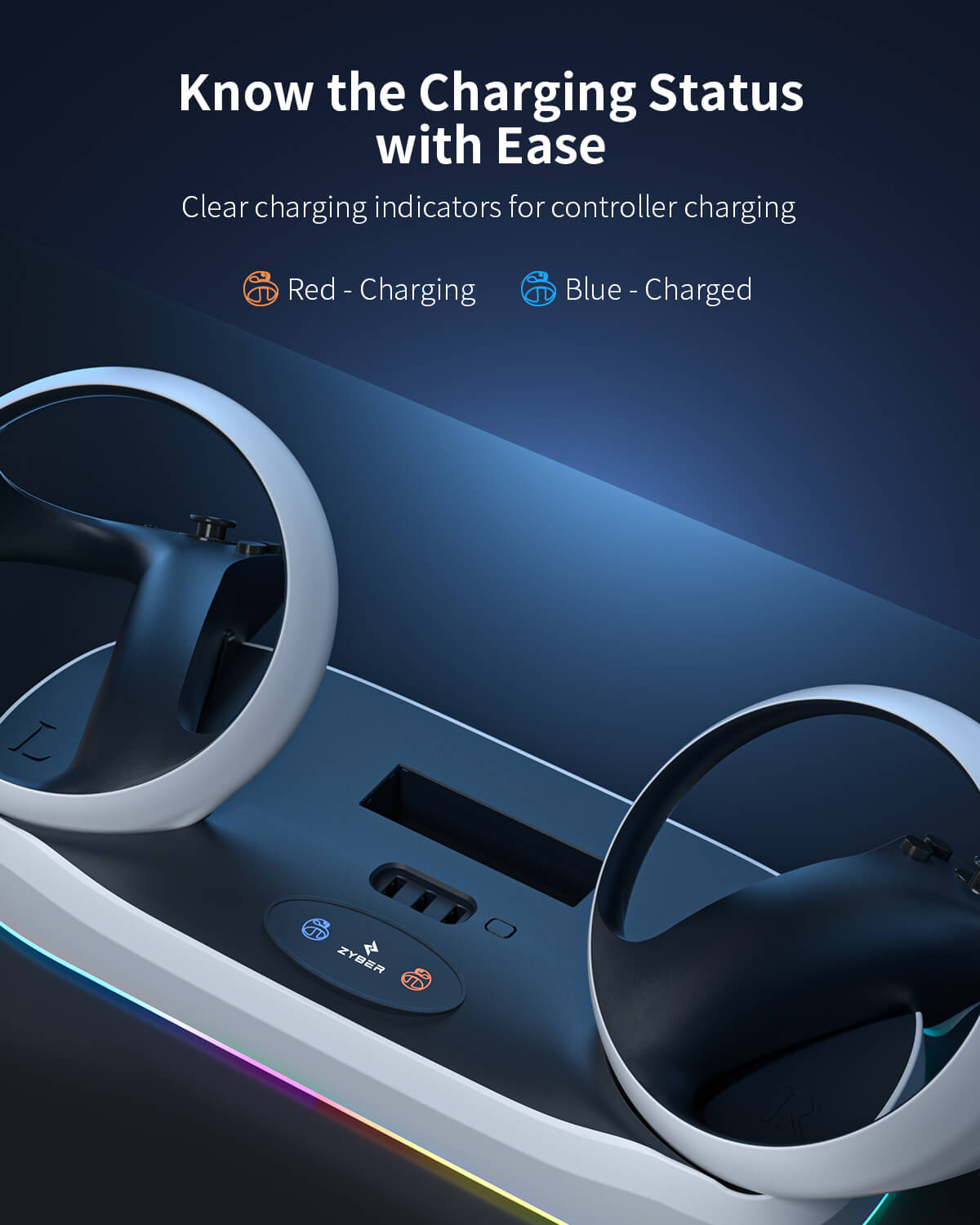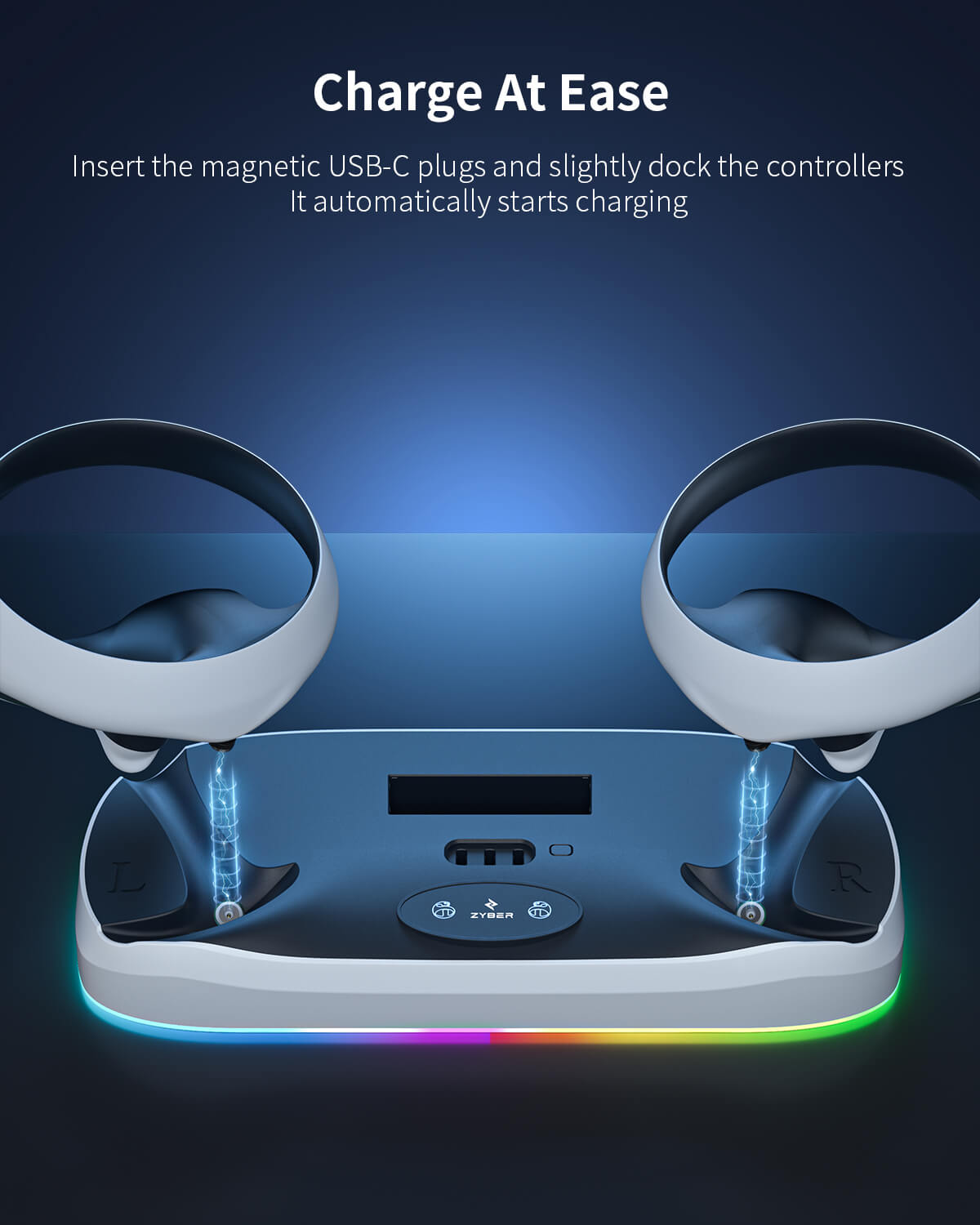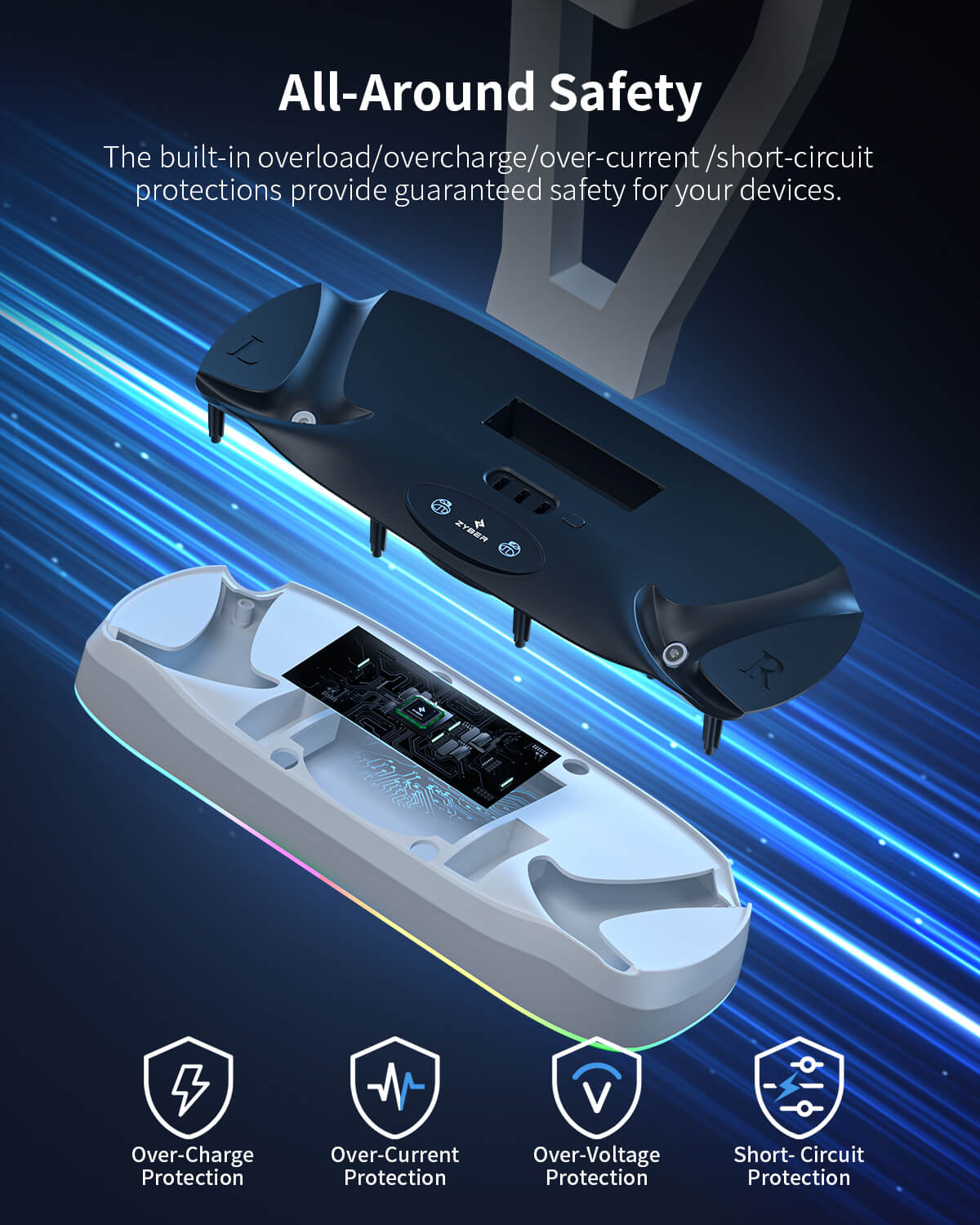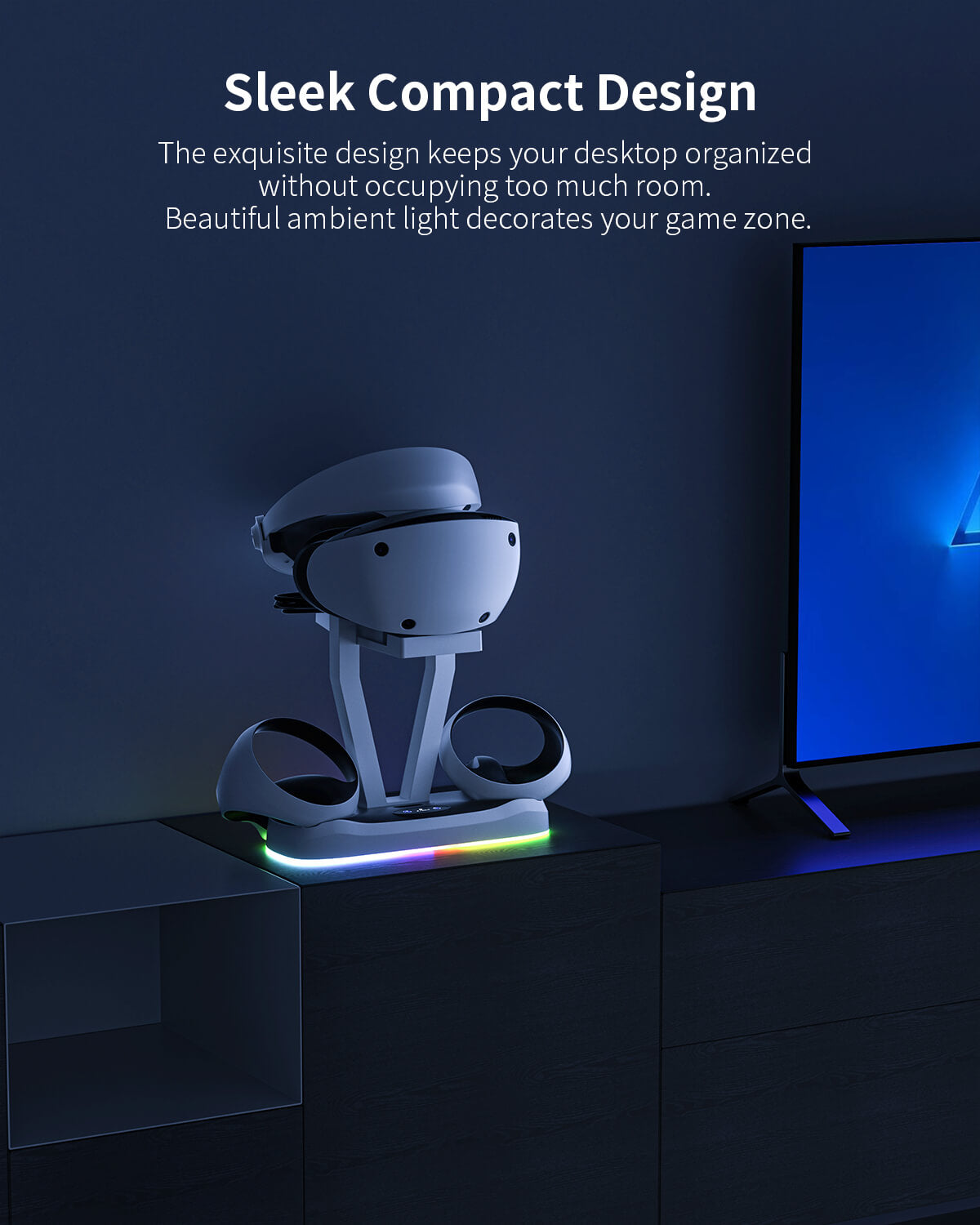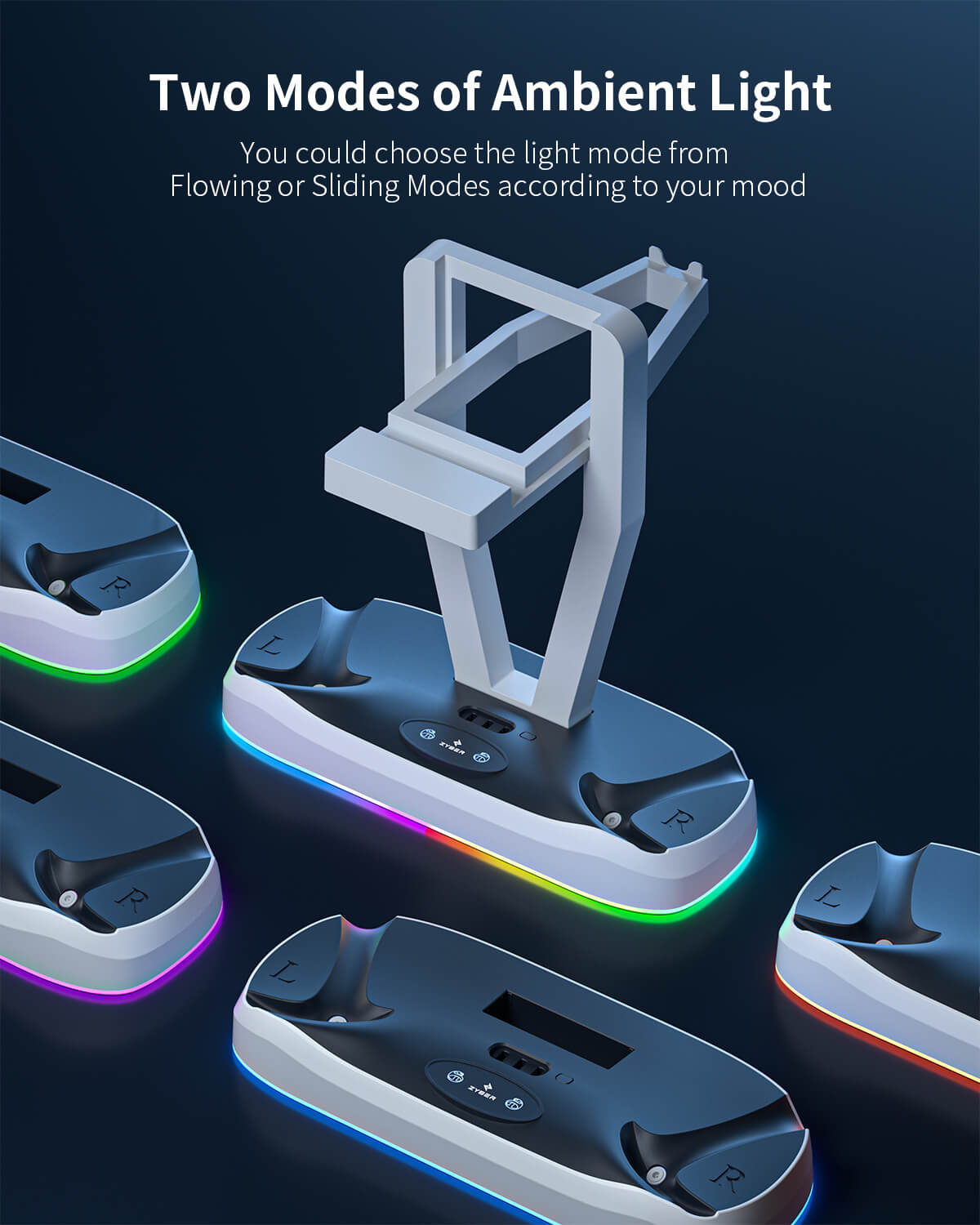 ZyberVR PSVR2 Stand with Controller Charging
Enhance Your Gaming Setup with the Stylish PSVR2 Charging Dock
I'm loving the two modes of ambient light on this charging dock. It's a fantastic addition that enhances the overall gaming atmosphere in my room. I can choose different colors and lighting effects to suit my mood. Truly impressive!
Fast-Charging Game-Changer
I can't express how satisfied I am with this charging station. It keeps my valuable PlayStation VR2 headset and controllers safe and organized while providing a reliable charging solution. Worth every penny!
Fast Charging and Stylish Design
This charging station for PSVR2 is a game-changer! It's so convenient and easy to use, allowing me to effortlessly keep my controllers charged and ready for my next gaming session. Five stars!
Tidy and Cable-Free Gaming Area with the Lifesaver PSVR2 Charging Station
The sleek and stylish design of this charging stand is a winner. It seamlessly blends into my gaming setup and adds a touch of modernity. Plus, its compact size doesn't take up much space. Love it!
Keep Your Controllers Ready with the High-Quality PSVR2 Charging Station
I'm amazed at how fast this charging stand works. Within just 1.5 hours, my PSVR2 controllers are fully charged and ready to go. It minimizes downtime and keeps me immersed in the gaming experience. Highly recommend!