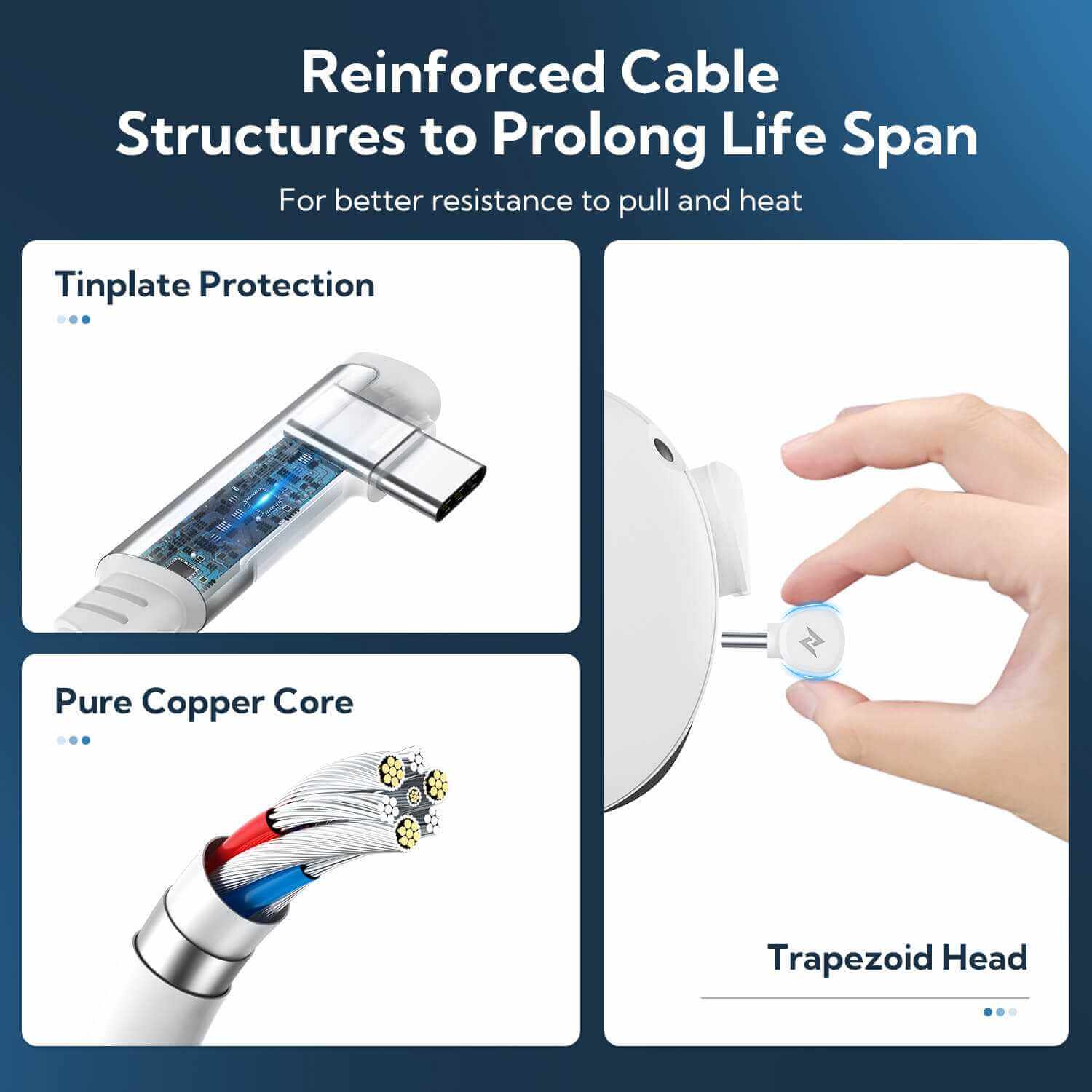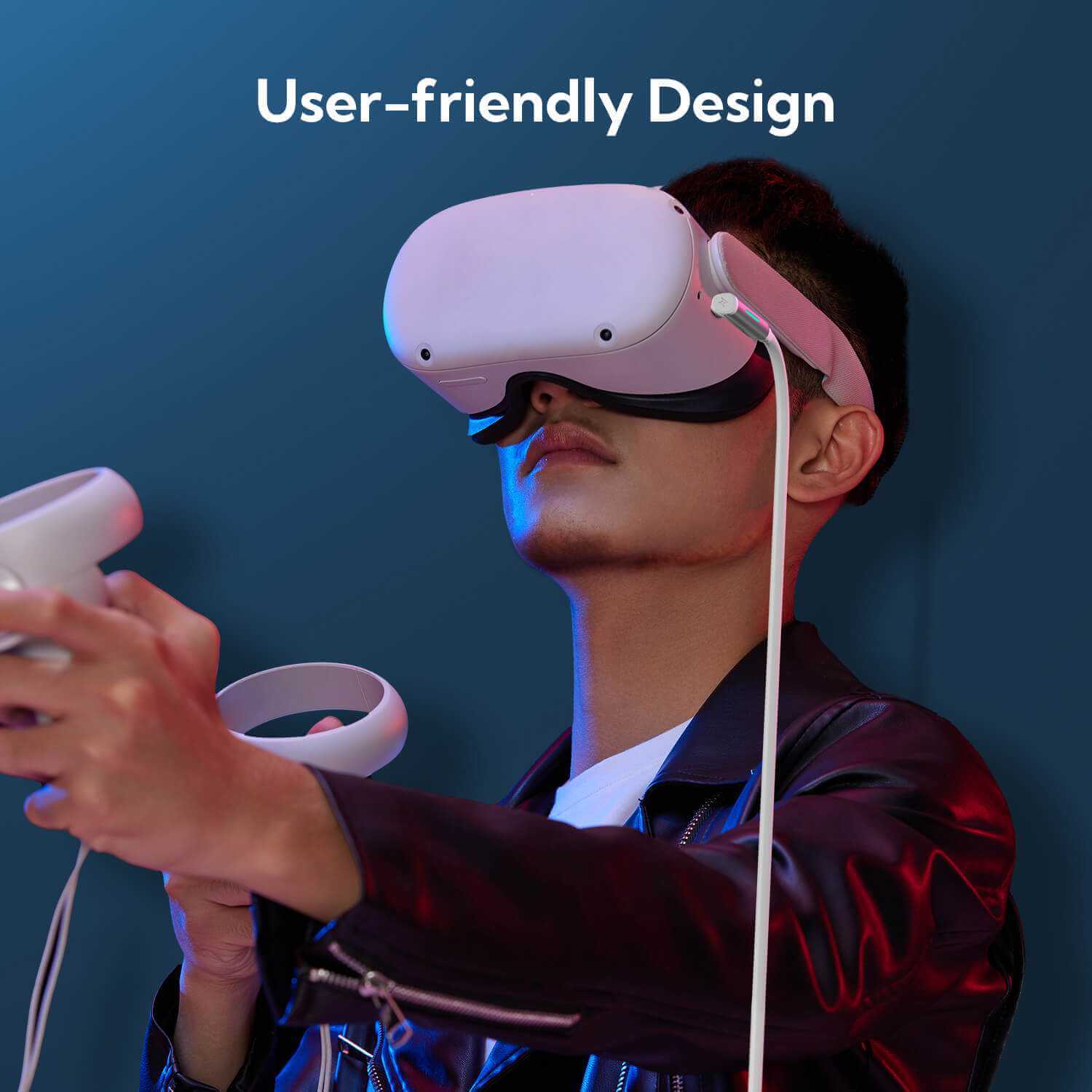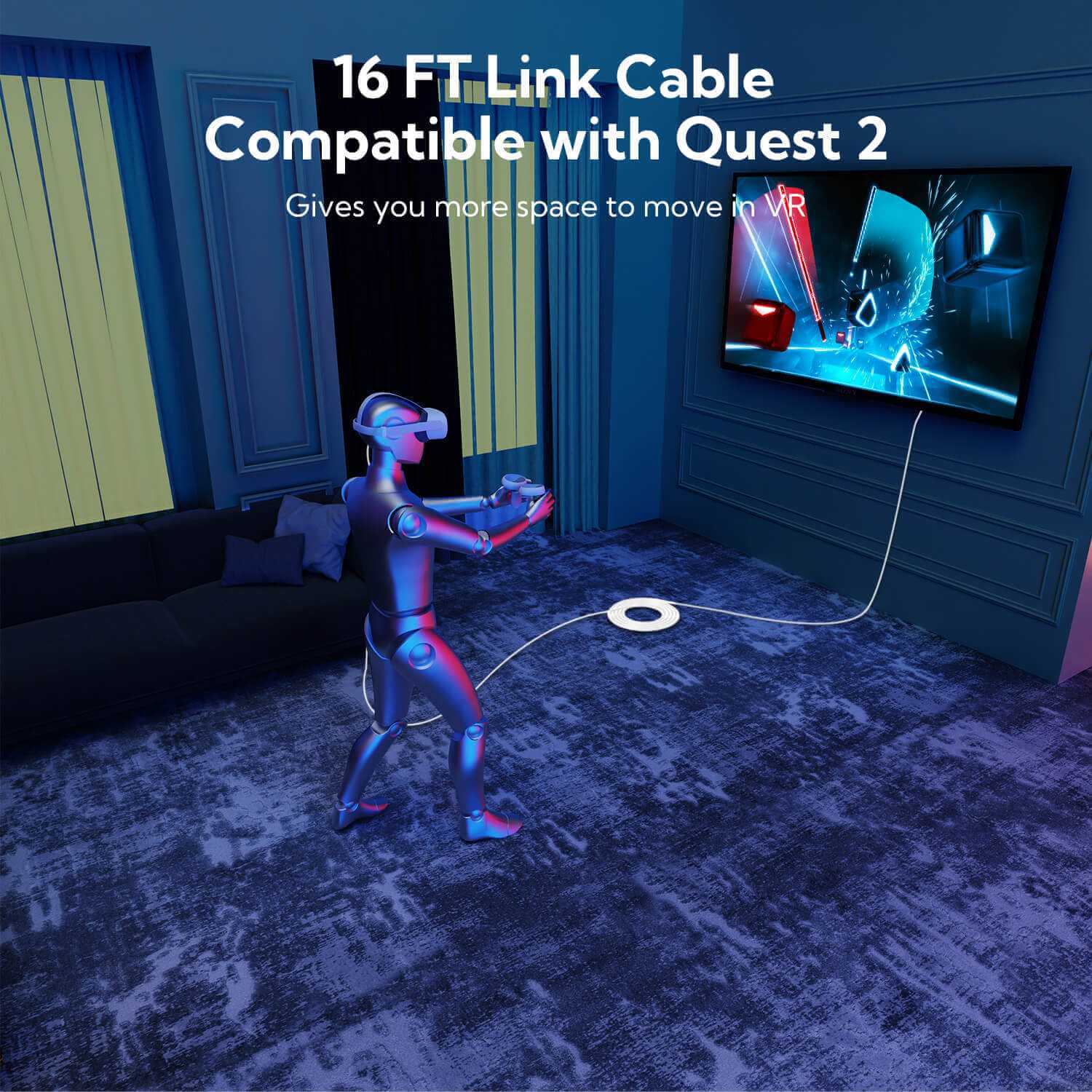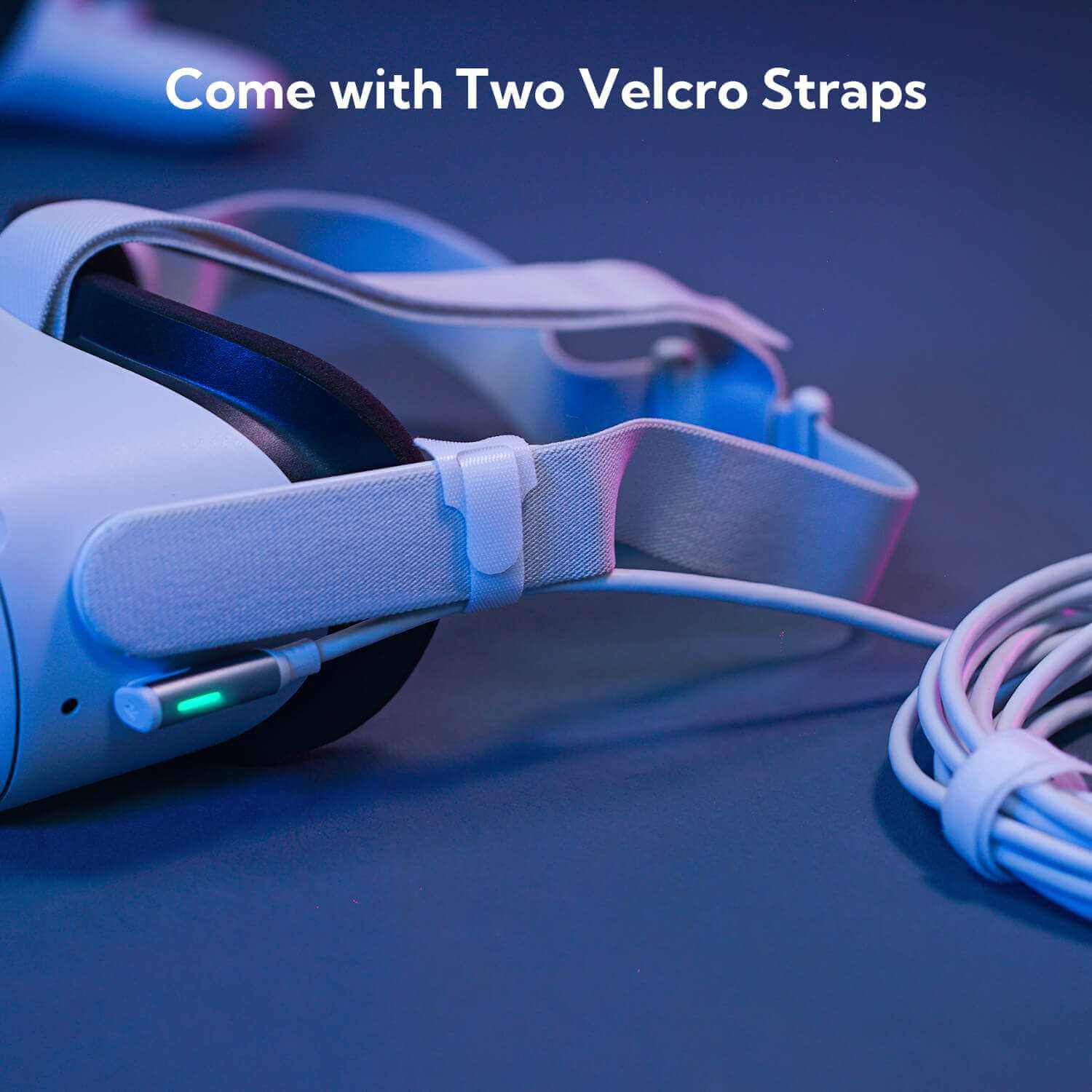 ZyberVR USB-A to USB-C Link Cable 16FT / 5M with LED Indicator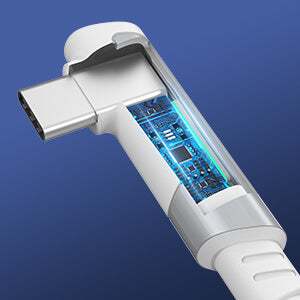 Tinplate Protection for Better Resistance
Reinforced cable structures to prolong life span
Nickle-Plated Port with Golden Pins
Fast and stabletransmission of data and power
Humanized 90° port
No interference for using the earphone port.
LED Power Indicator
Useful and adds aesthetics
Trapezoid Plug Head
Design for easier plug in and out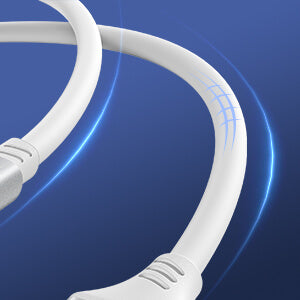 10000+ Bend Lifespan
Strict quality test ensuring over 10000 times plug in and out.
Versatile cable that is a good alternative to the official cable
I'm a fan of Meta Quest 2 and play it several times a week. I have a gaming PC and the official Oculus Link cable. The Oculus cable only works as a link cable but does not allow me to hook up other devices. I wanted to see if I could get something more versatile so I ordered this.This cable is very long. I tried attaching it to an Xbox controller and it worked great. I was able to use it for more than just the Quest.When I used it for VR, it seemed to work fine. The only downside is that the Meta Quest app sees it as a USB 2 device connection. I haven't seen that impact any games, but I wish it would have registered as a USB 3.x device. That being said, I haven't had any issues with it so far. This seems like a good alternative to the expensive official Oculus cable.
Great
I just hooked the cable up and it is great, 16 foot of cable makes it easier to play and move.
A VR must have accessory
It is a Christmas gift. I started shopping very early.
ZyberVR USB-A to USB-C Link Cable 16FT / 5M with LED Indicator
Not so great
This cable dose not keep my Ipad at 100% (while playing) but my regular cable doses. Might be OK for data transfer but sucks at charging.
ZyberVR USB-A to USB-C Link Cable 16FT / 5M with LED Indicator
Perfect cord for my Oculus Quest 2
Great quality cord! It's very durable and it charges my Oculus pretty fast. Definitely happy I purchased this.
Amazing quality
This product is really good. It has amazing quality, and is very long. It even has a light indicator on the USB C port. I love it and I recommend it.
Buy this
I just got the cable today. It works just as expected for the Oculus as well as charging. You can tell this cable was high quality by the weight and feel of the cable. I highly recommend it.