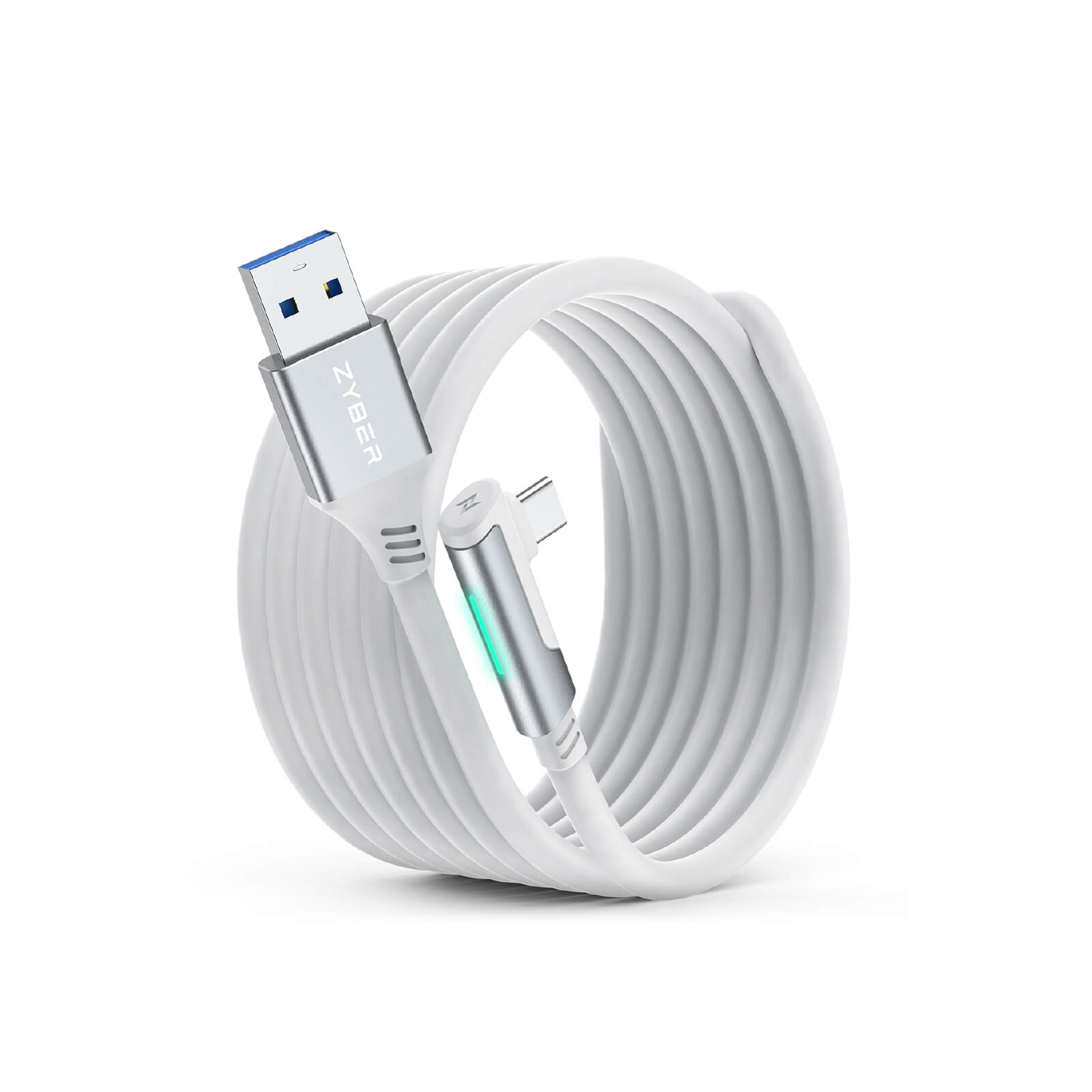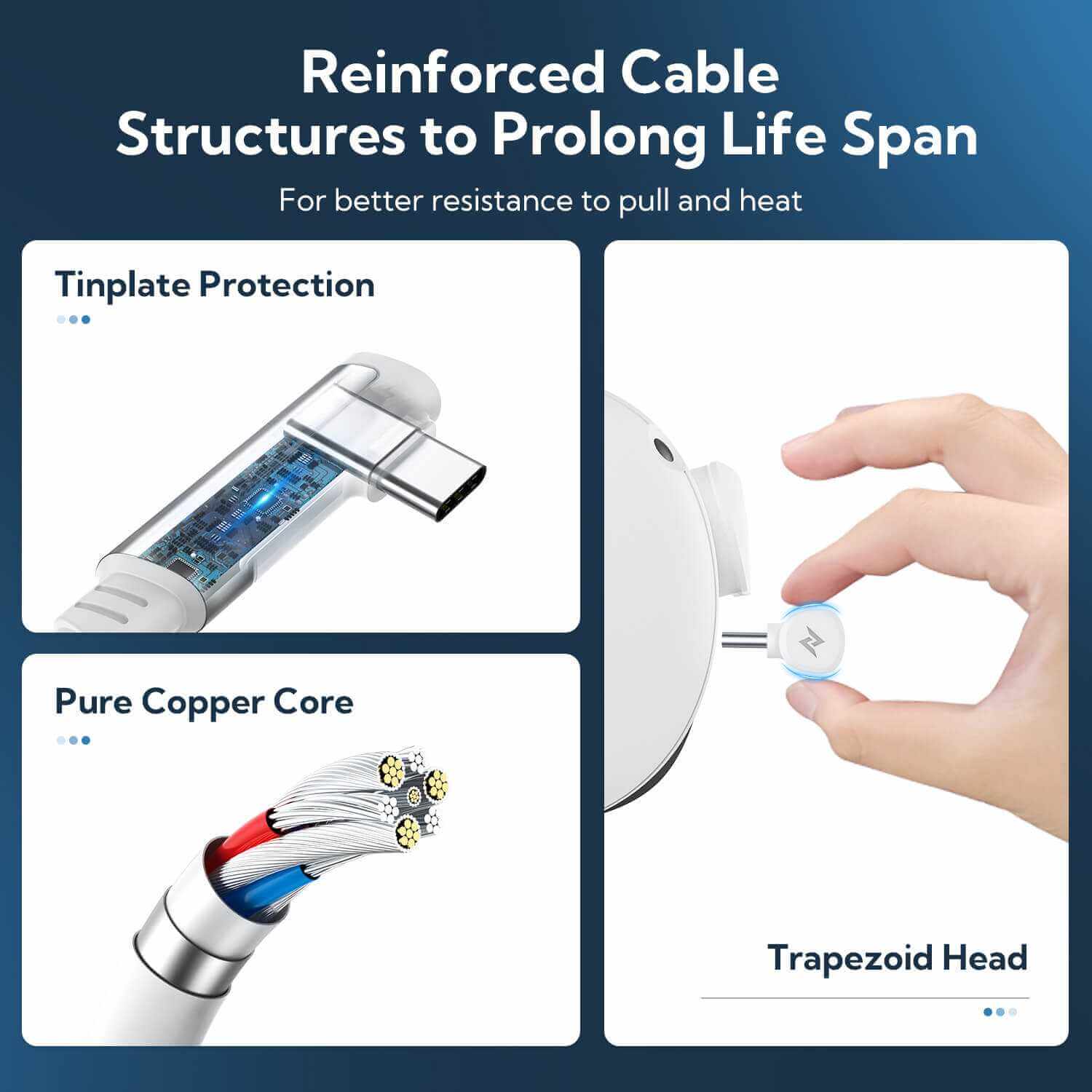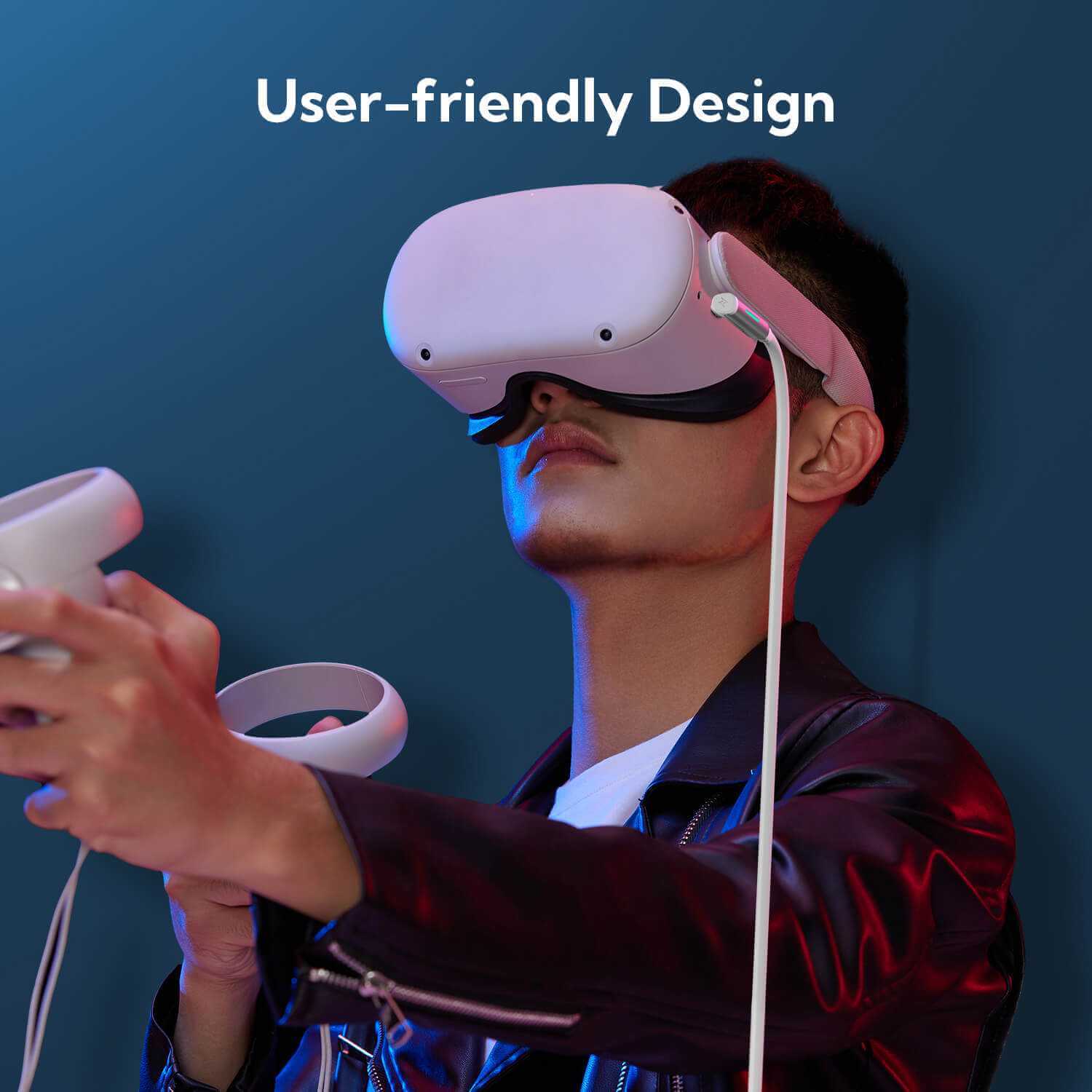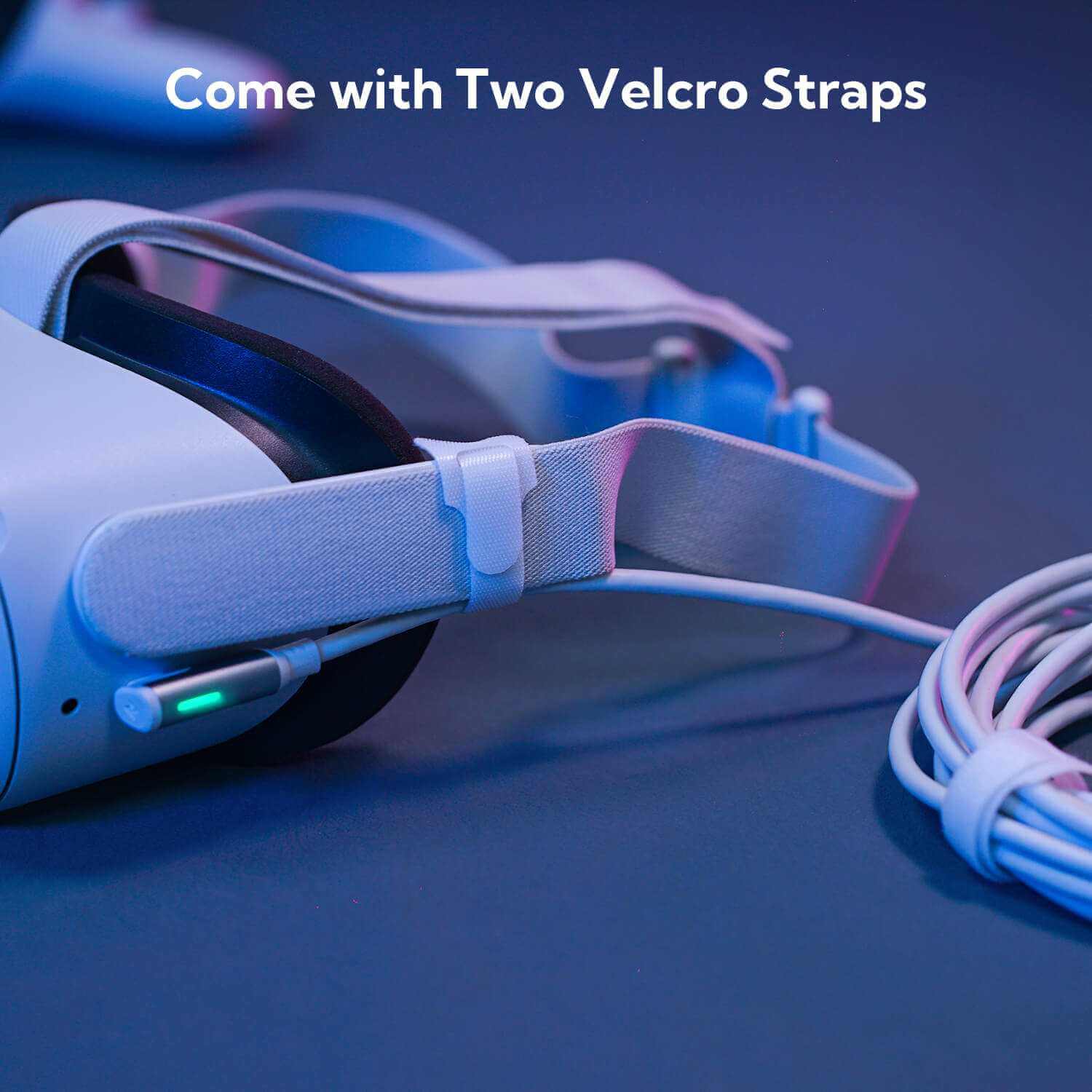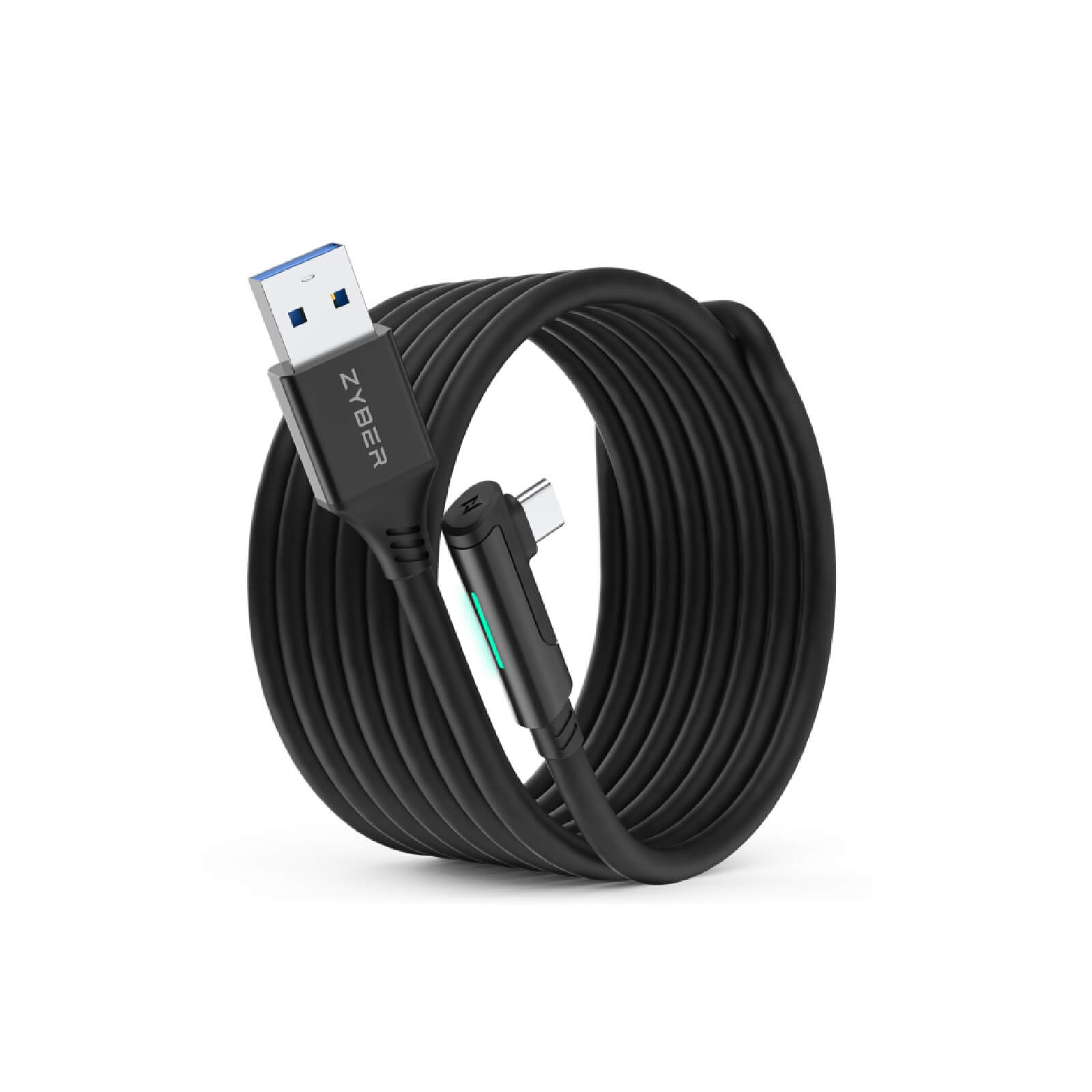 ZyberVR USB-A to USB-C Link Cable 16FT / 5M with LED Indicator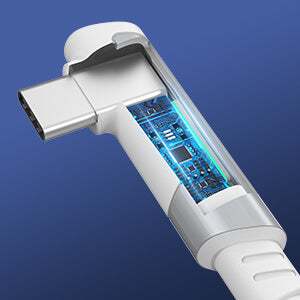 Tinplate Protection for Better Resistance
Reinforced cable structures to prolong life span
Nickle-Plated Port with Golden Pins
Fast and stabletransmission of data and power
Humanized 90° port
No interference for using the earphone port.
LED Power Indicator
Useful and adds aesthetics
Trapezoid Plug Head
Design for easier plug in and out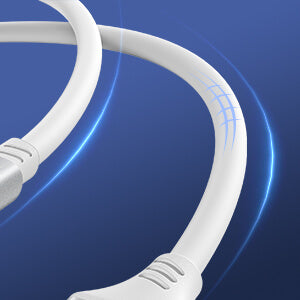 10000+ Bend Lifespan
Strict quality test ensuring over 10000 times plug in and out.
Versatile cable that is a good alternative to the official cable
I'm a fan of Meta Quest 2 and play it several times a week. I have a gaming PC and the official Oculus Link cable. The Oculus cable only works as a link cable but does not allow me to hook up other devices. I wanted to see if I could get something more versatile so I ordered this.This cable is very long. I tried attaching it to an Xbox controller and it worked great. I was able to use it for more than just the Quest.When I used it for VR, it seemed to work fine. The only downside is that the Meta Quest app sees it as a USB 2 device connection. I haven't seen that impact any games, but I wish it would have registered as a USB 3.x device. That being said, I haven't had any issues with it so far. This seems like a good alternative to the expensive official Oculus cable.
Great
I just hooked the cable up and it is great, 16 foot of cable makes it easier to play and move.
A VR must have accessory
It is a Christmas gift. I started shopping very early.
Excellent
A good quality cable that works.
Great product!!!!
This product workers good
Great Cable
Would recommend! Great cable for a great price. 16ft is so helpful.
Nice Cable
Ordered this for my son and it is really long and a really nice cable.
Happy with Zyber
Shopping on the internet is often a risky proposition. Because of this, it is very satisfying finding a company which comes through as advertised. ZYBER is one of those companies. I haven't used all the items yet that I ordered, but they arrived on time and in perfect condition. The item I have used, the VR dock with rechargeable controllers is a great product. Thank you ZYBER.
Câble de liaison ZyberVR USB-A vers USB-C 16FT / 5M avec indicateur LED : Tout simplement parfait!
J'ai acheté ce câble pour remplacer celui d'une autre marque recommandée pour Pico 4. Le cable Zyber a l'air encore meilleur! De très bonne qualité, pour un très bon prix, envoi/réception rapides, tout fonctionne parfaitement et mon casque link pc se décharge même moins vite, je suis ravie et je recommande!
ZyberVR USB-A to USB-C Link Cable 16FT / 5M with LED Indicator
Excellent wire quality from zayber. Pico 4 was determined instantly, all functions work perfectly! Thank you for the best quality on the market!