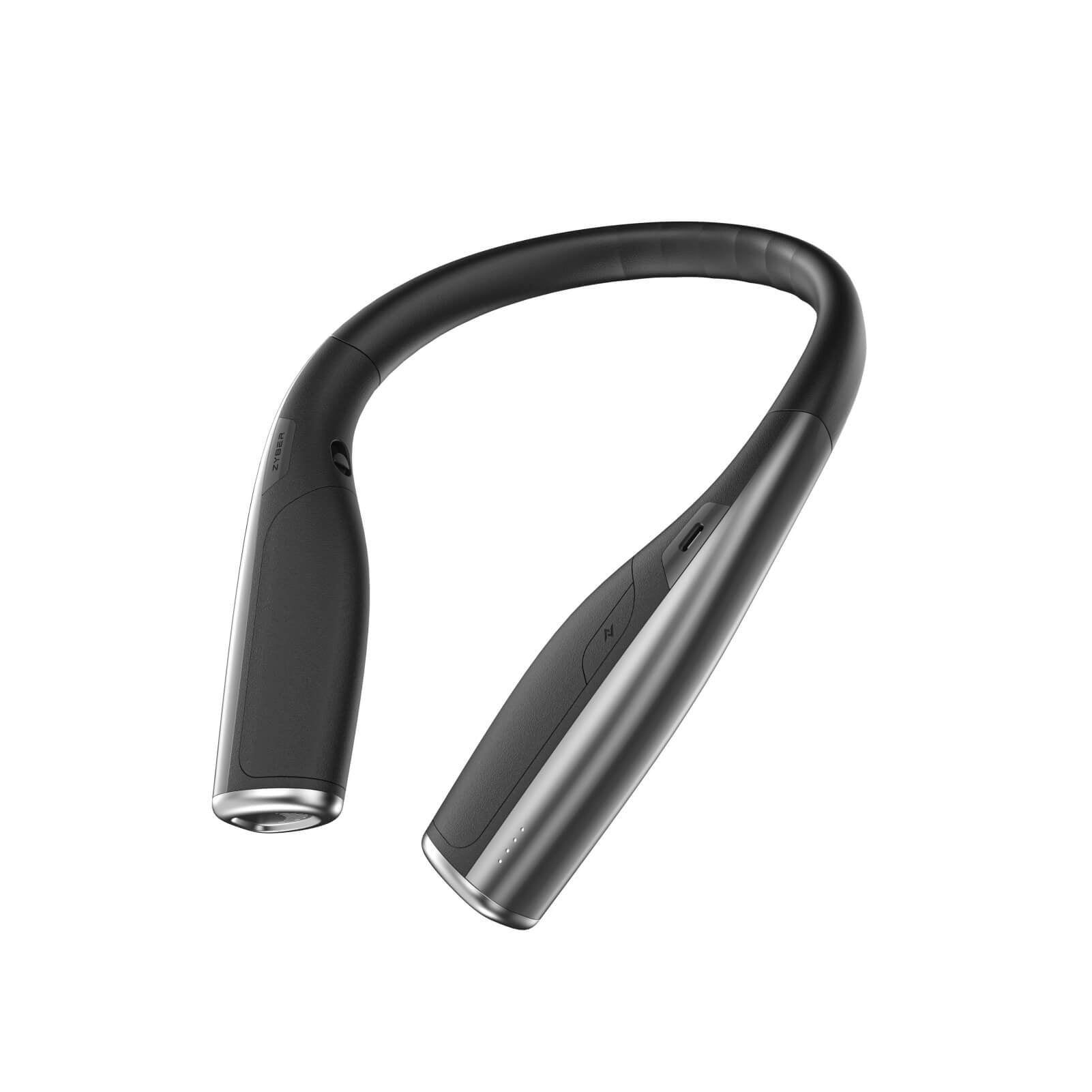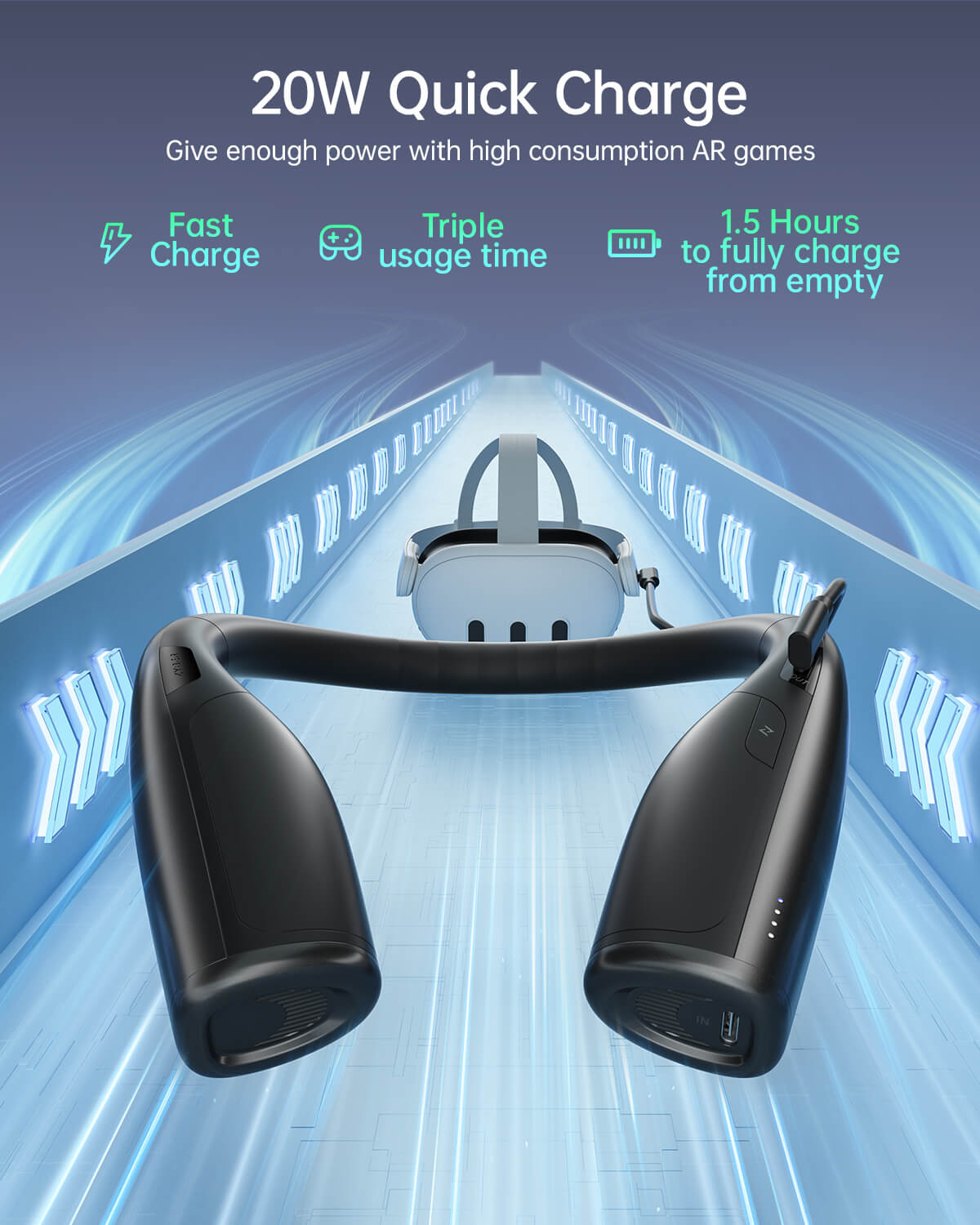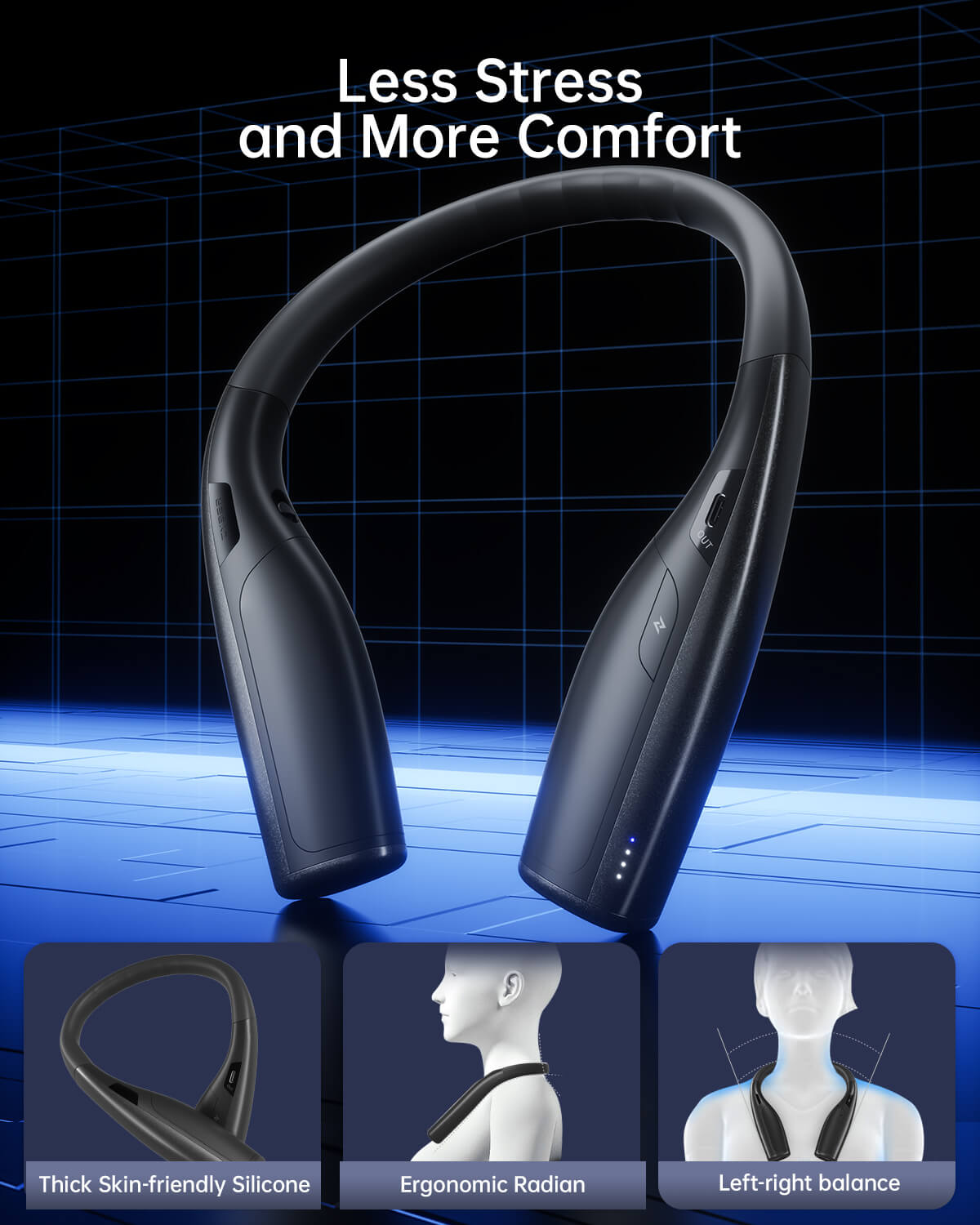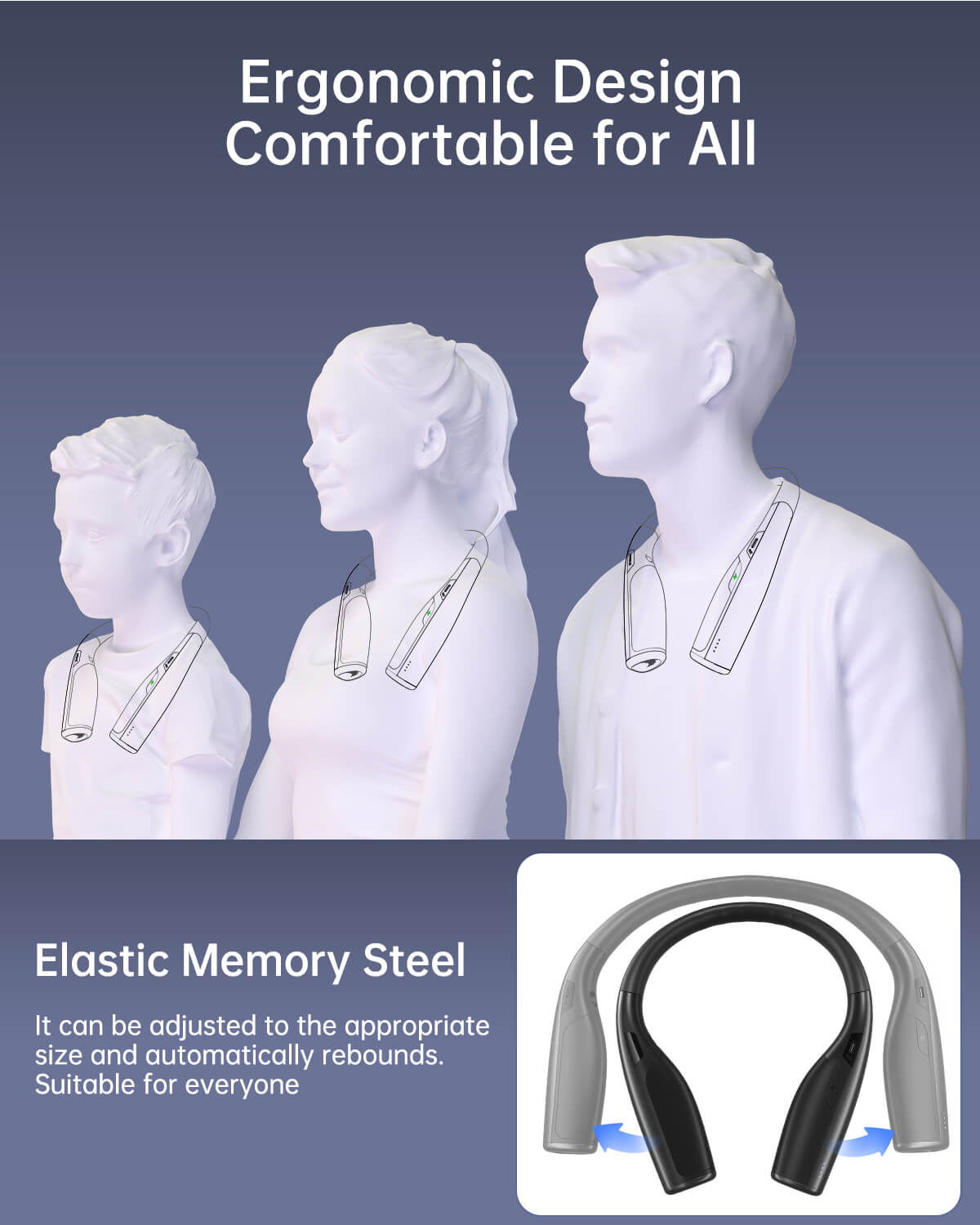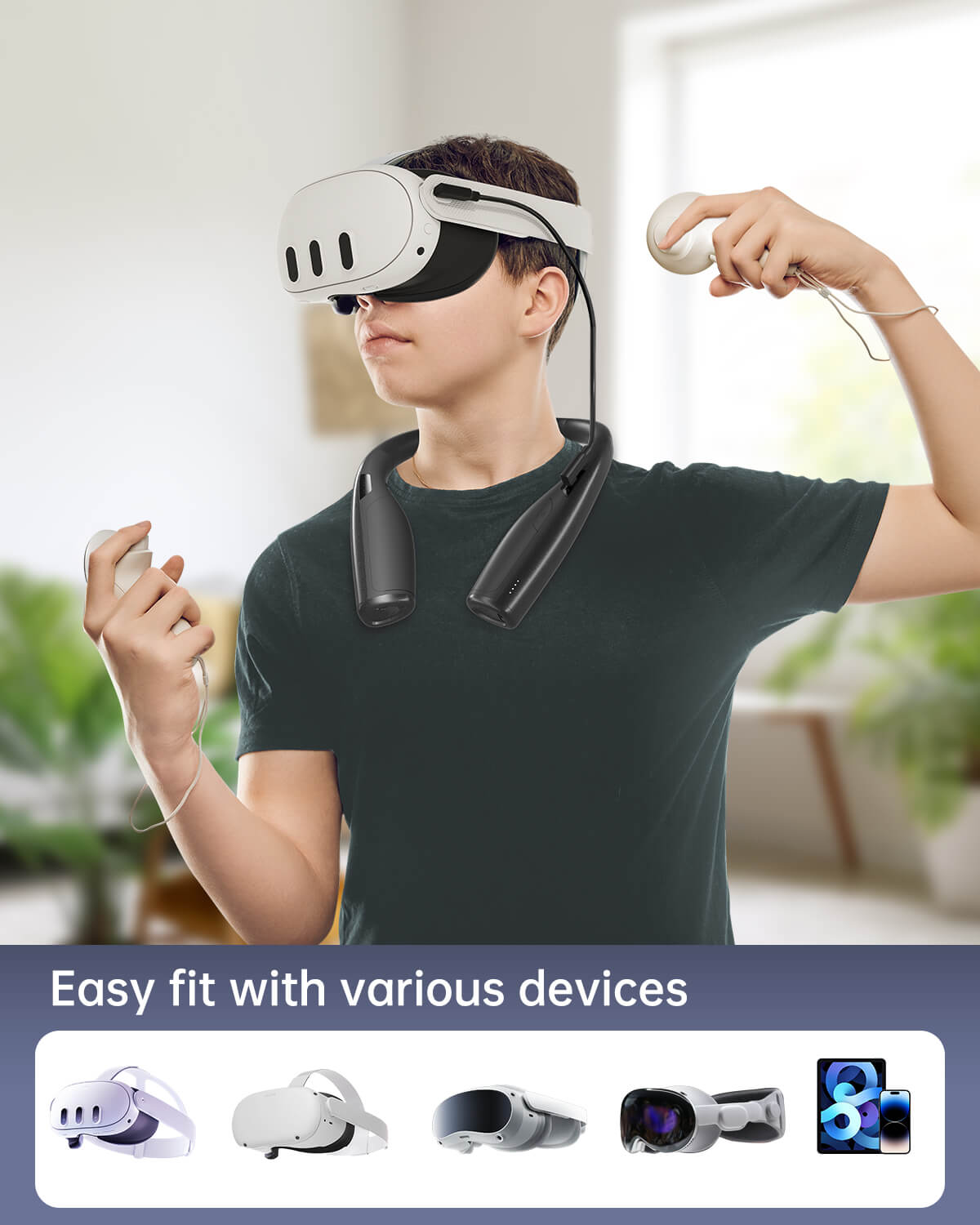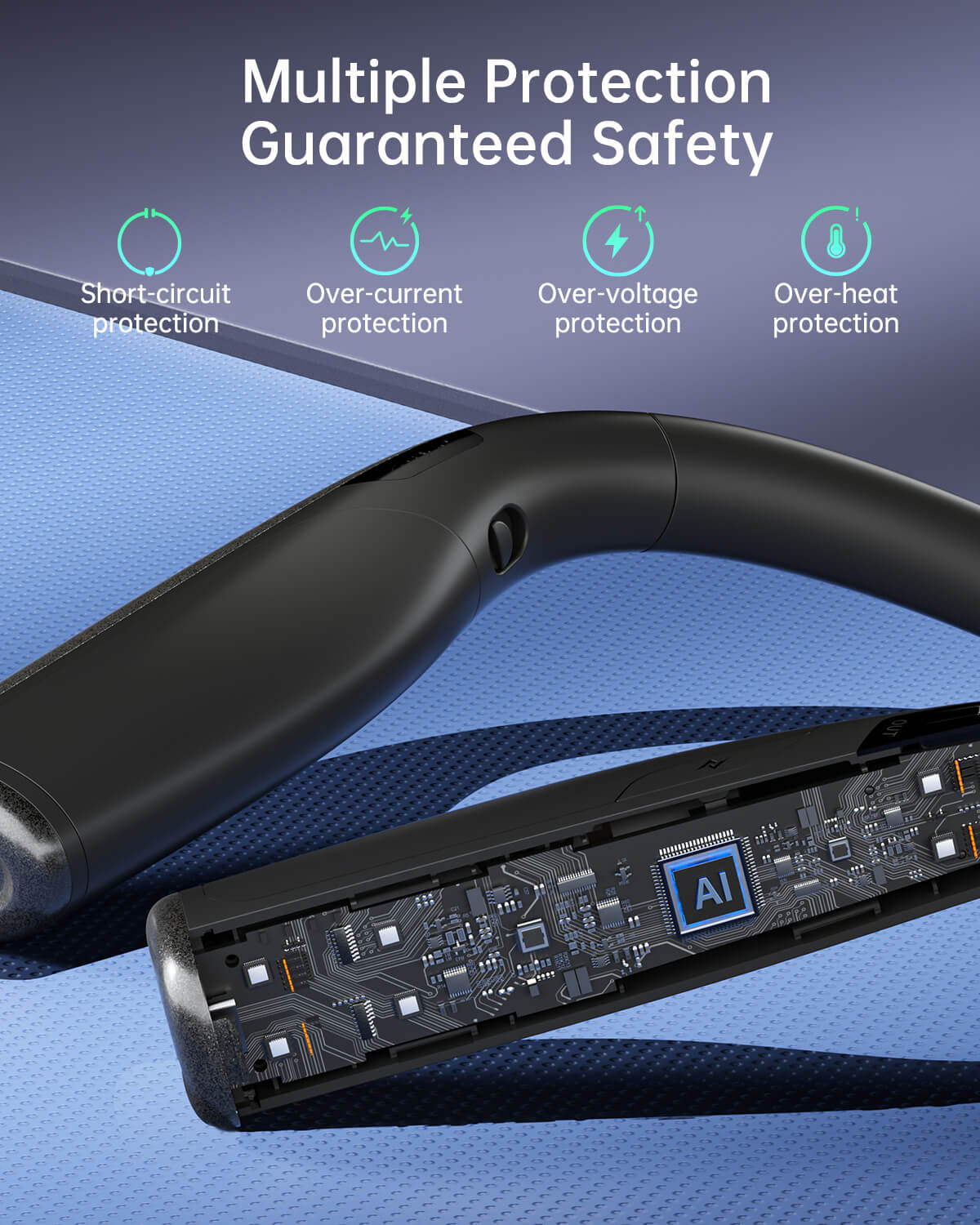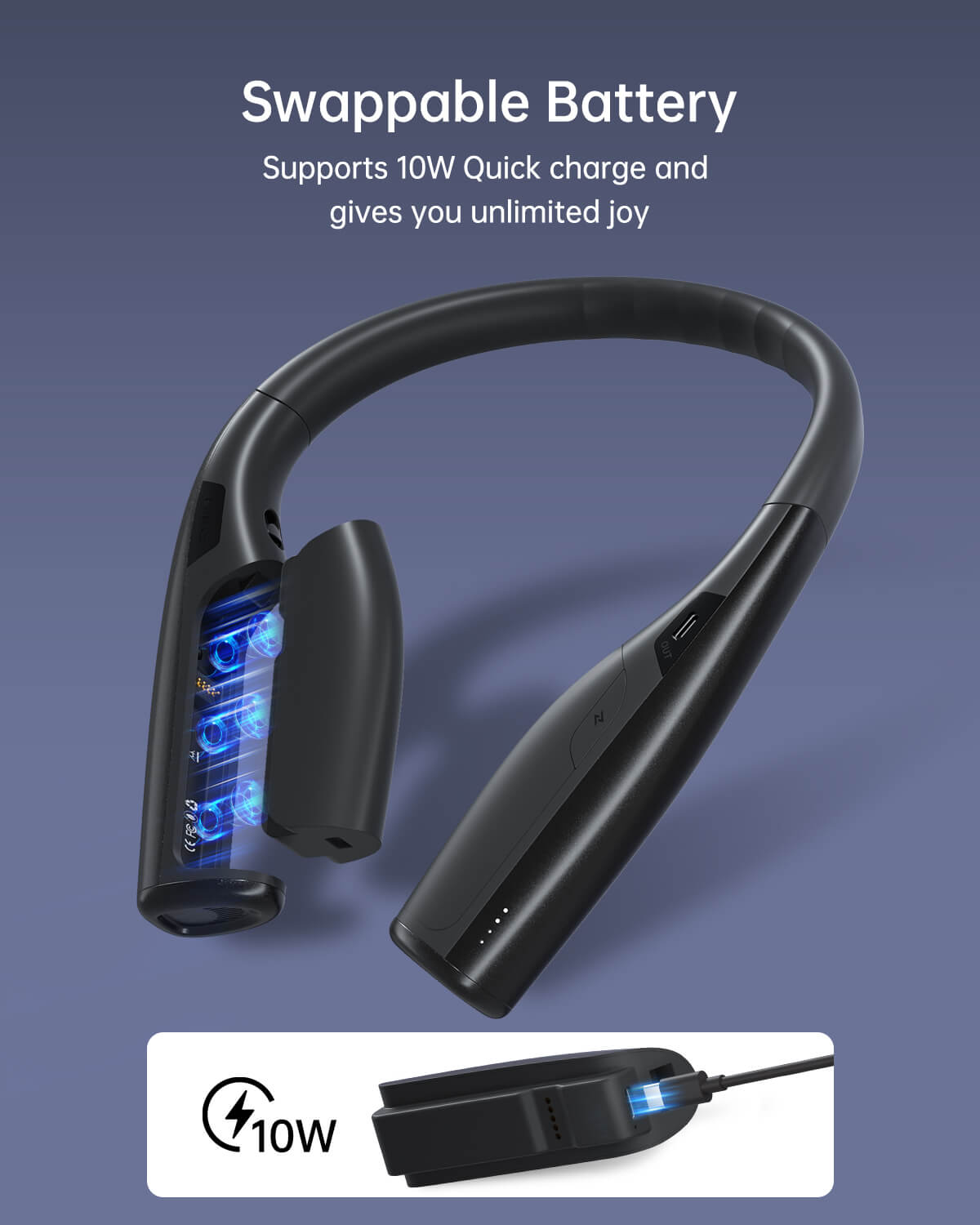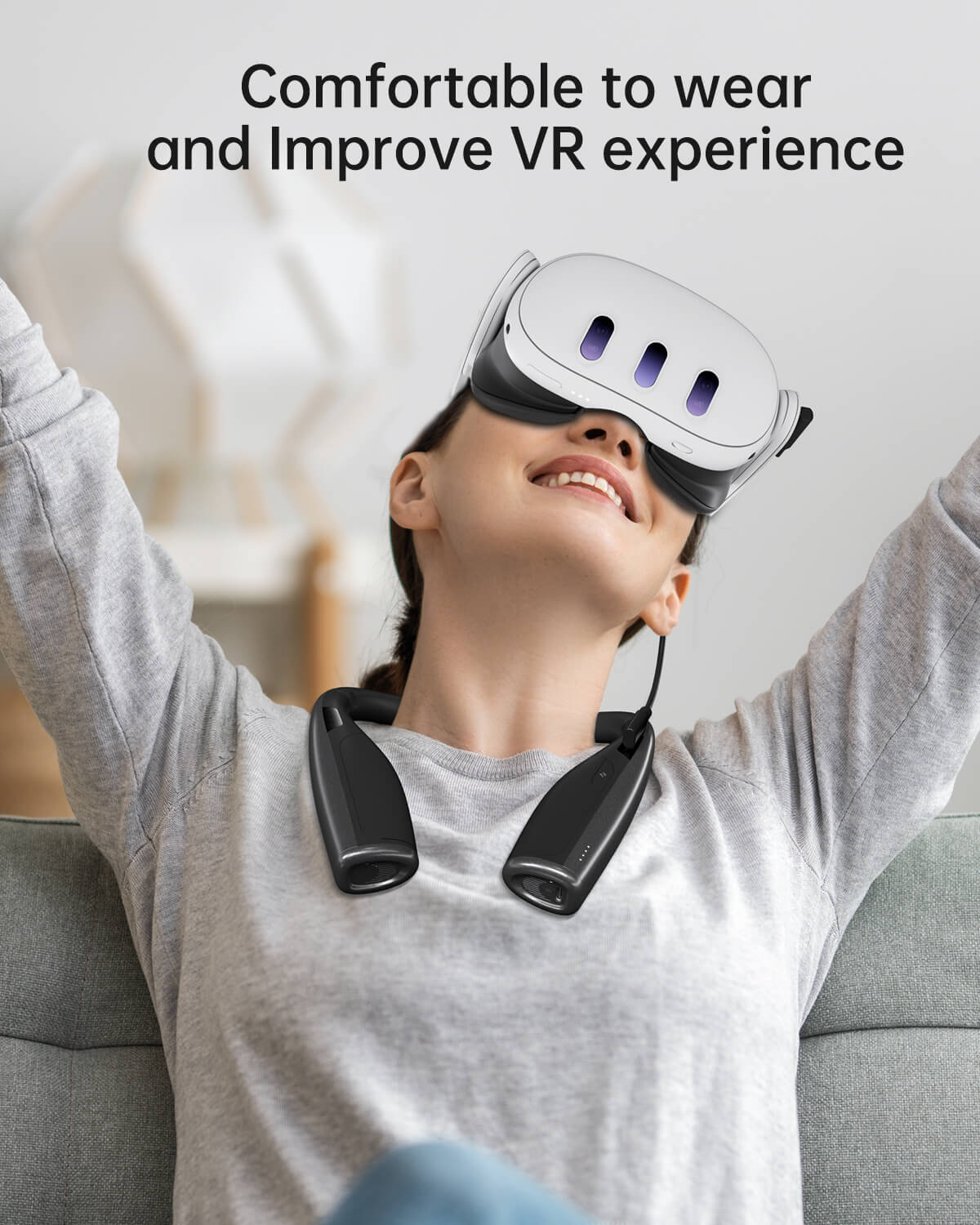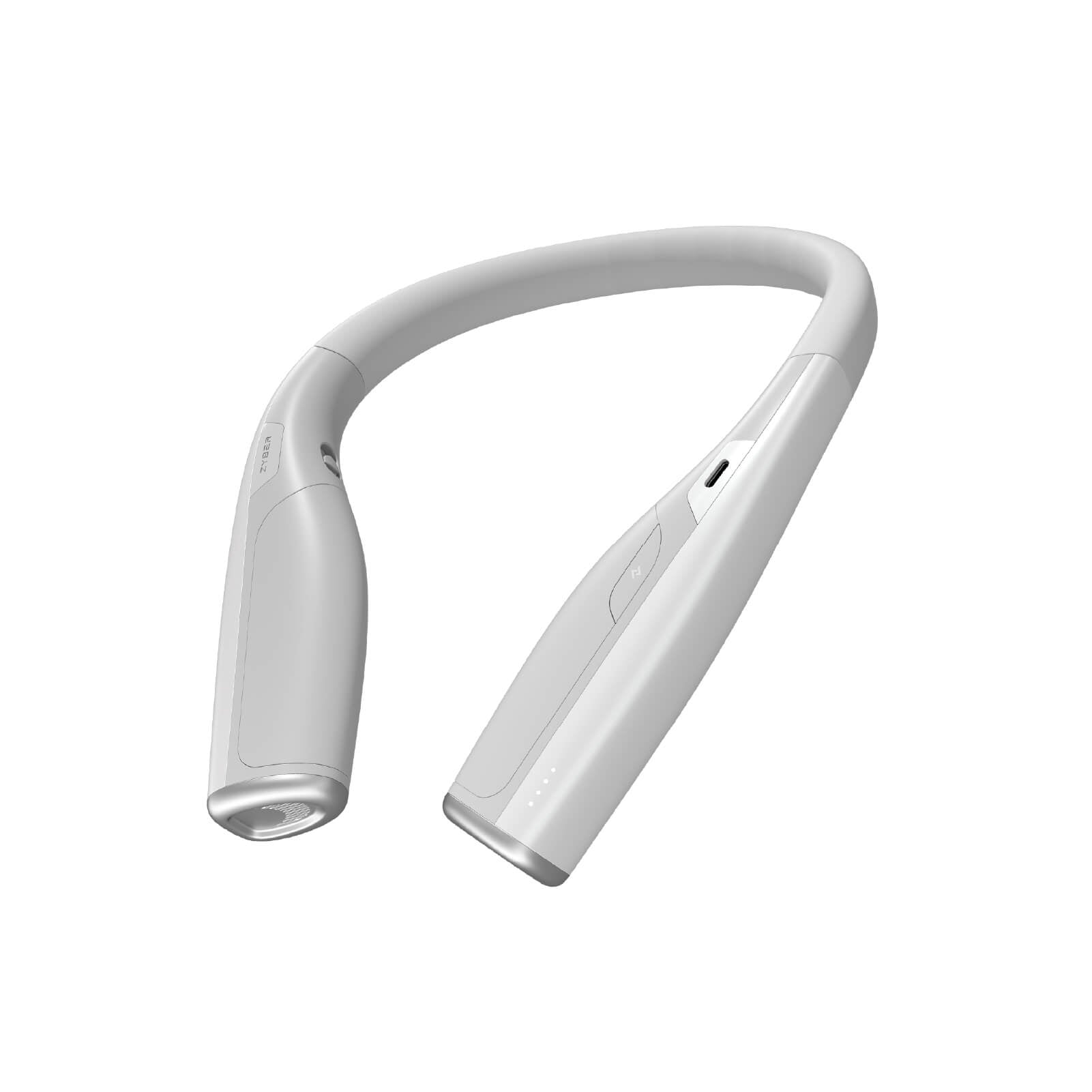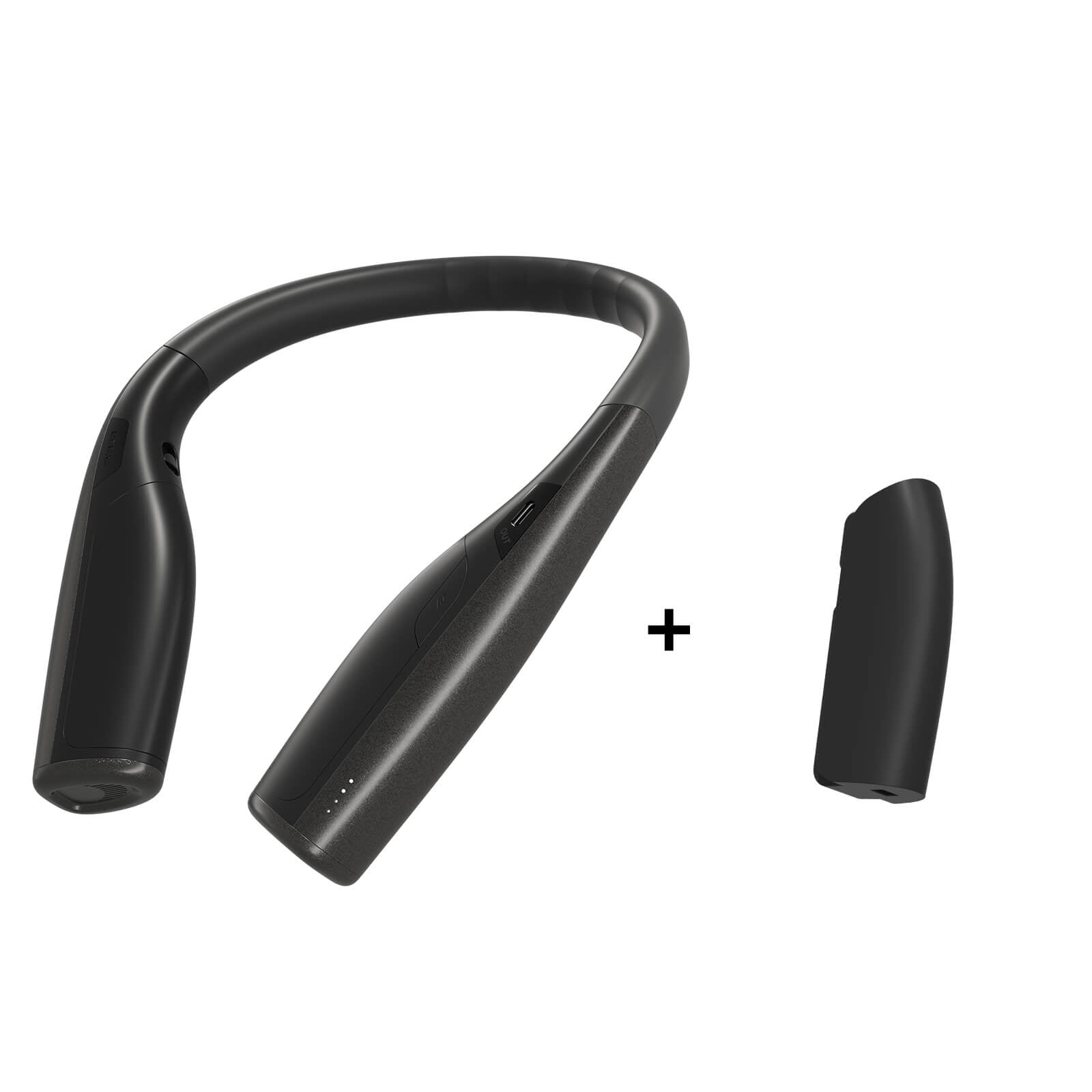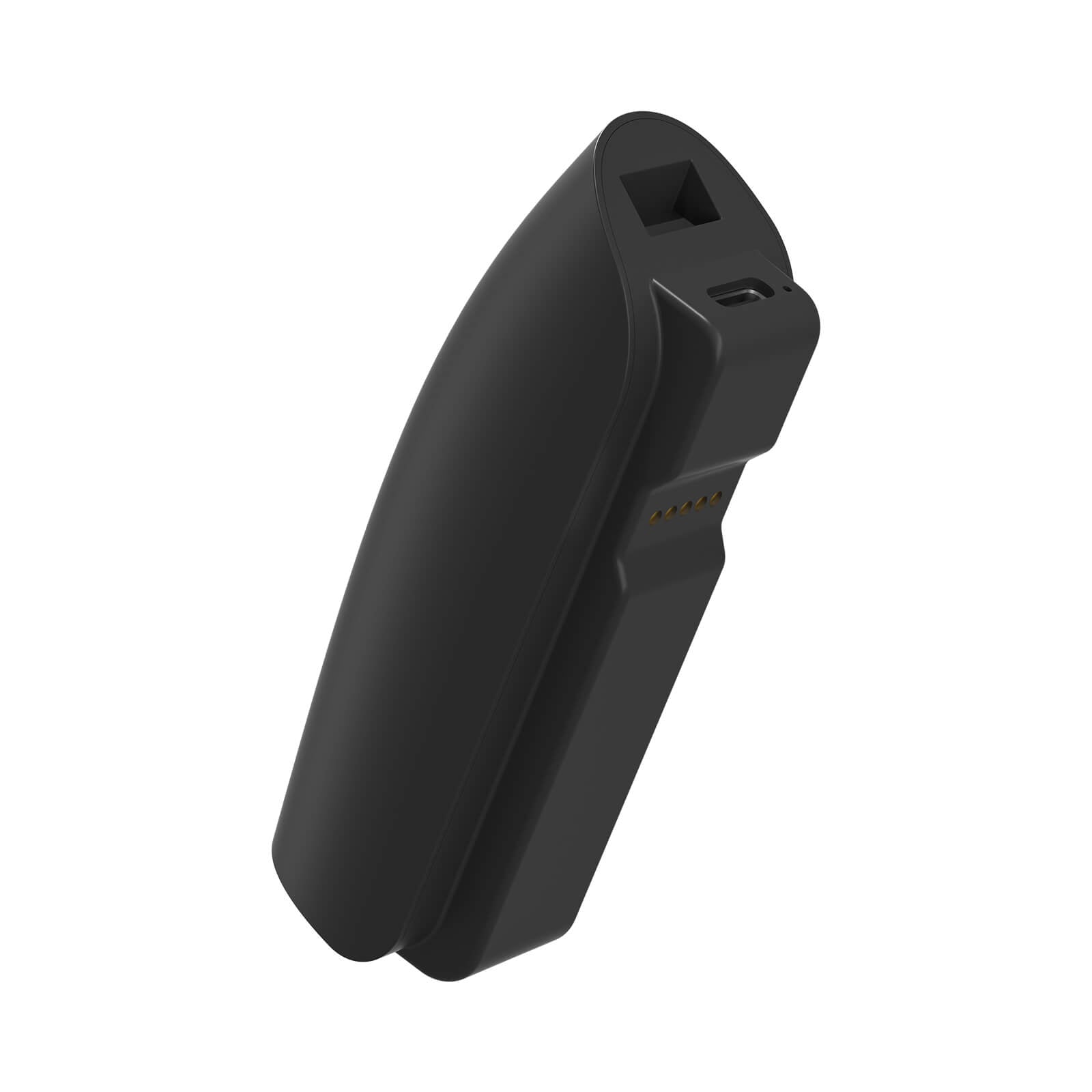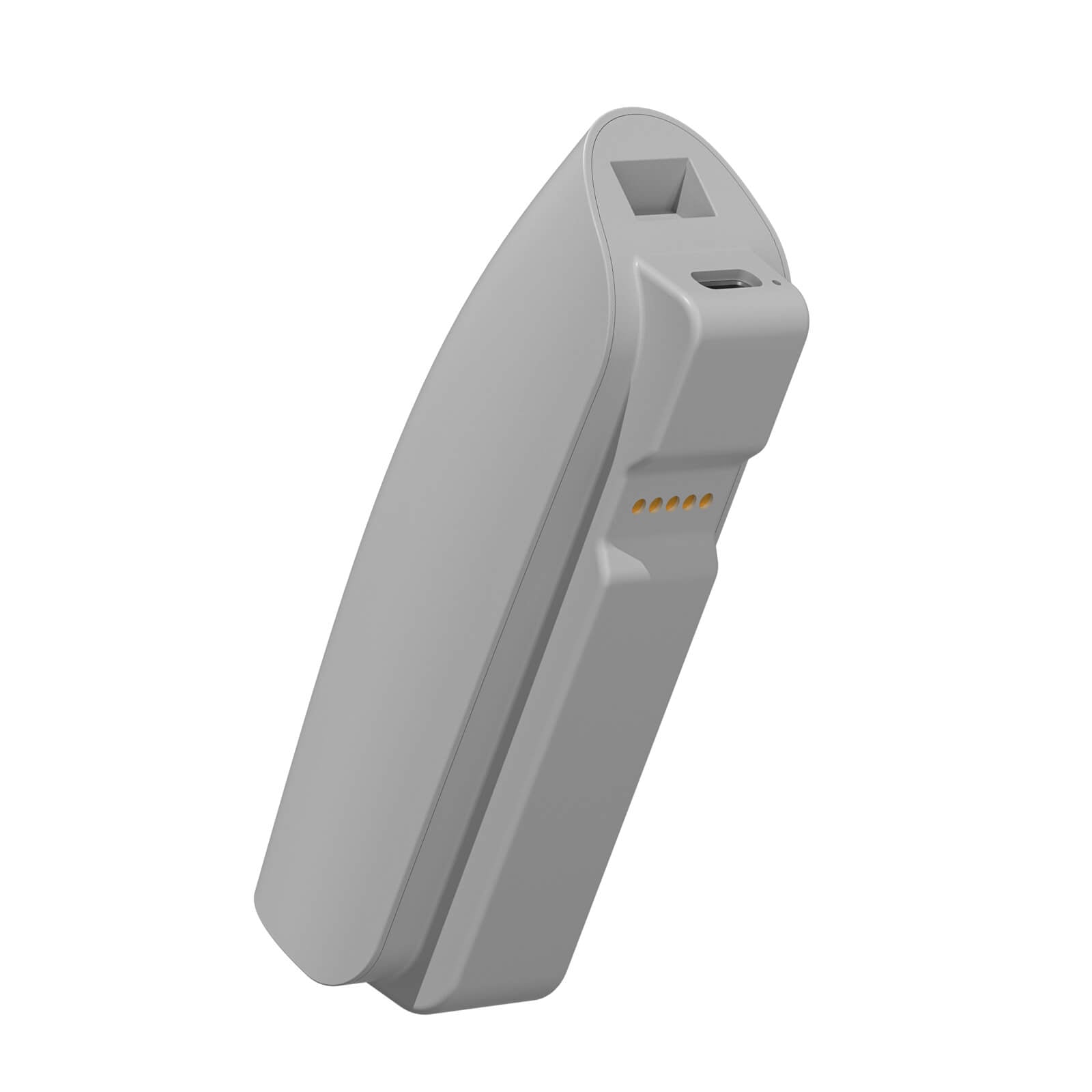 ZyberVR Quick-Charge Neck Power Bank With Swappable Battery
More Details
Check out the review
Subscribe to get a notification when the extra battery versions are in stock.
Lots of extra power and comfortable!
I have the Quest 3 and this is the only battery I've tried that will supply more power than the Quest 3 uses.
If I plug in this 10,000mAH battery when my Quest 3 is at 50% and keep playing, the Quest 3 will eventually be around 70% and more than double my playing time.. The other batteries I've tried will add some play time, but the Quest 3 will continuously lose battery percentage while playing because they can't keep up as well as the Zyber Neck Battery can..
This is also an extremely comfortable option because it takes the weight off of my head and puts it on my shoulders. This is a comfortable solution to wear when playing for extended periods.
ZyberVR Quick-Charge Neck Power Bank With Swappable Battery
Actually holds charge for the headset
Buzzing noise from the battery.. but I can get over it
Ottimo servizio
Venditore affidabile servizio buono
Awsome bettery bank keeps my quest 3 always topped off I even forget that I have it on extended my play time by 2.5 hours alone with out the droppeing 1% on the head set totally recomend
ZyberVR Quick-Charge Neck Power Bank With Swappable Battery
Fantastic Power Bank
The neck power bank works great with my Quest 3. I can play a lot longer and not worry about my battery running out. I definitely recommend this power bank to anyone. I give it 5 stars. Very comfortable to wear around my neck.
Excellent product :)
.The powerbank works perfectly.
Works great with Quest 3.
Very comfortable, great materials and quality :) Thx