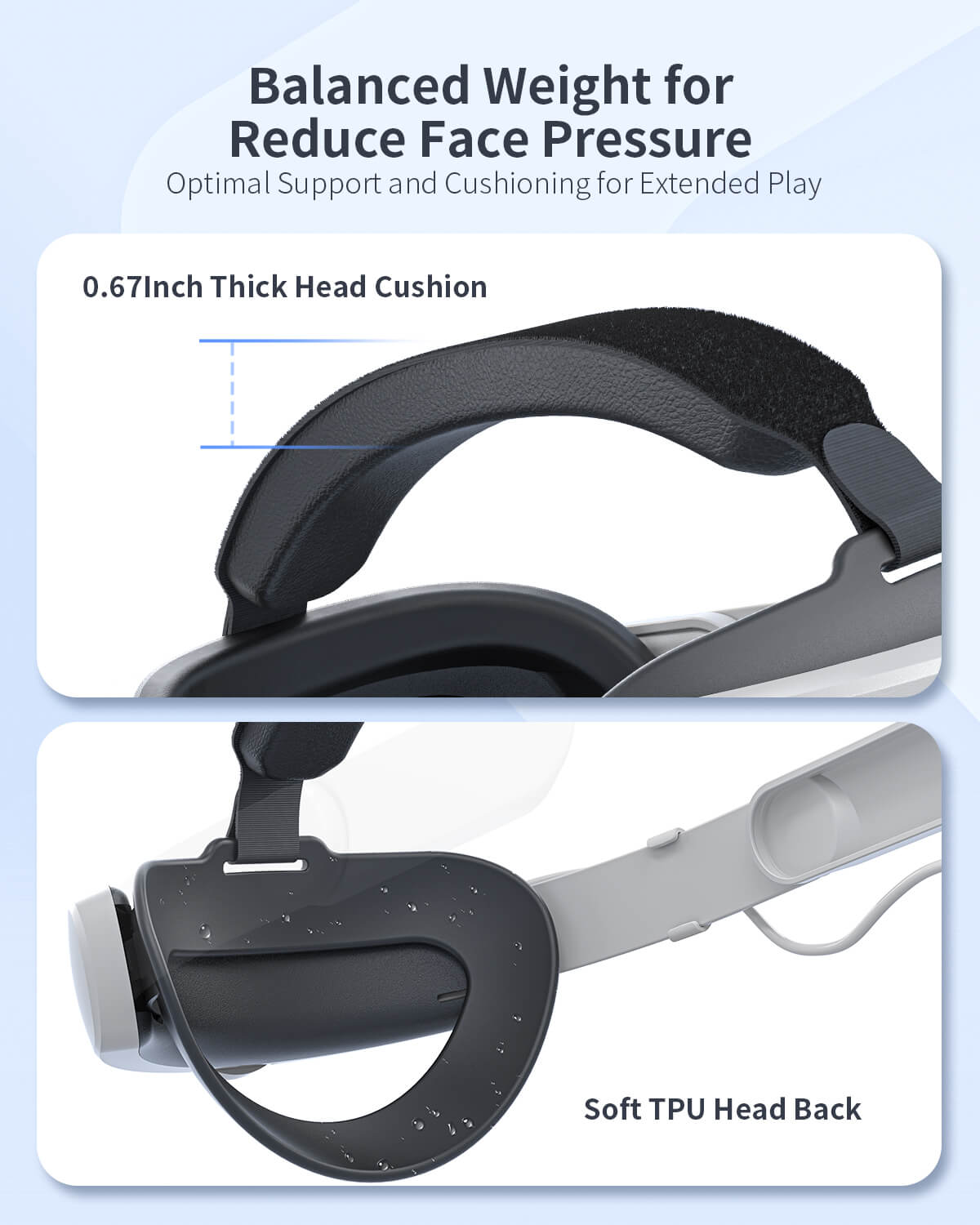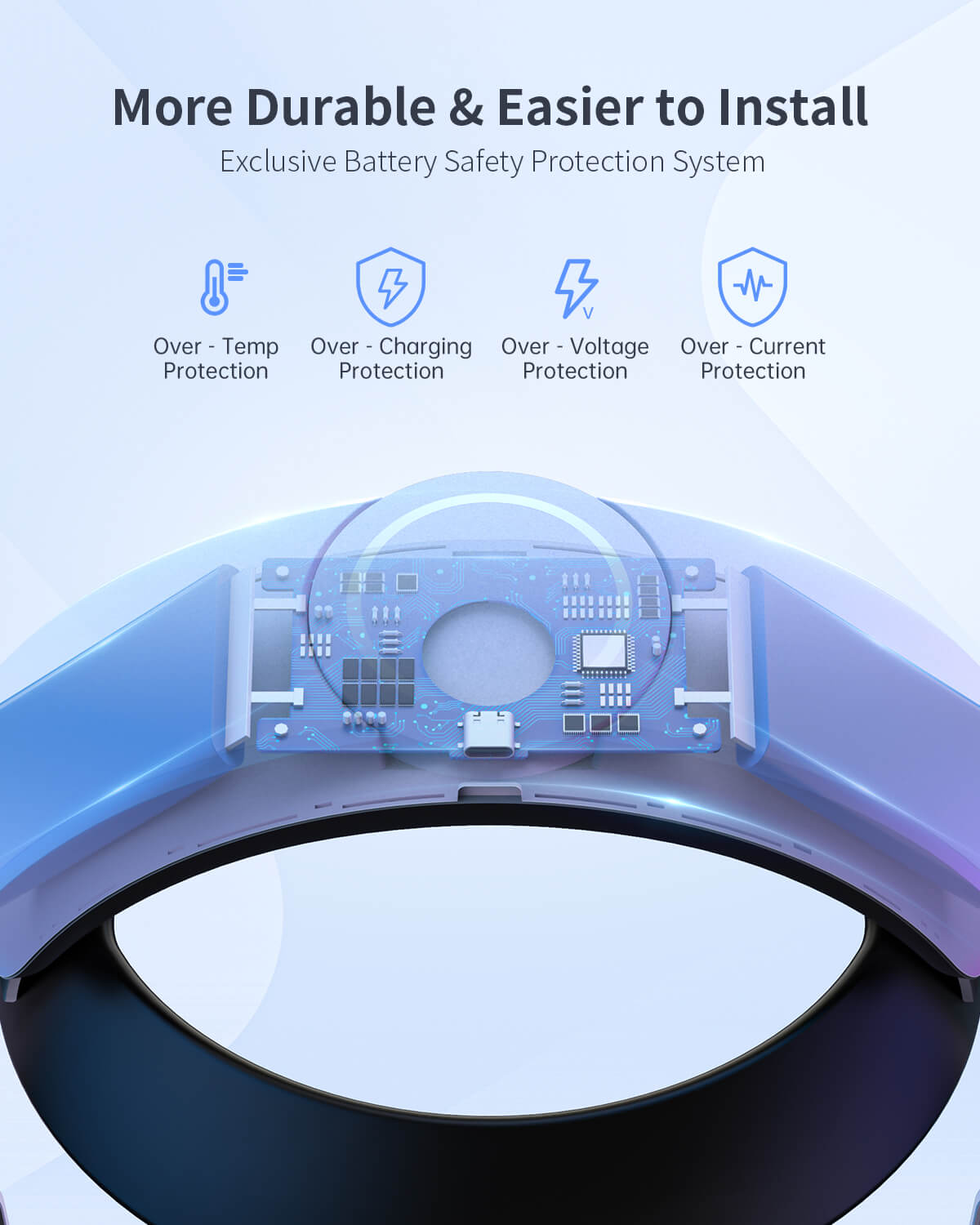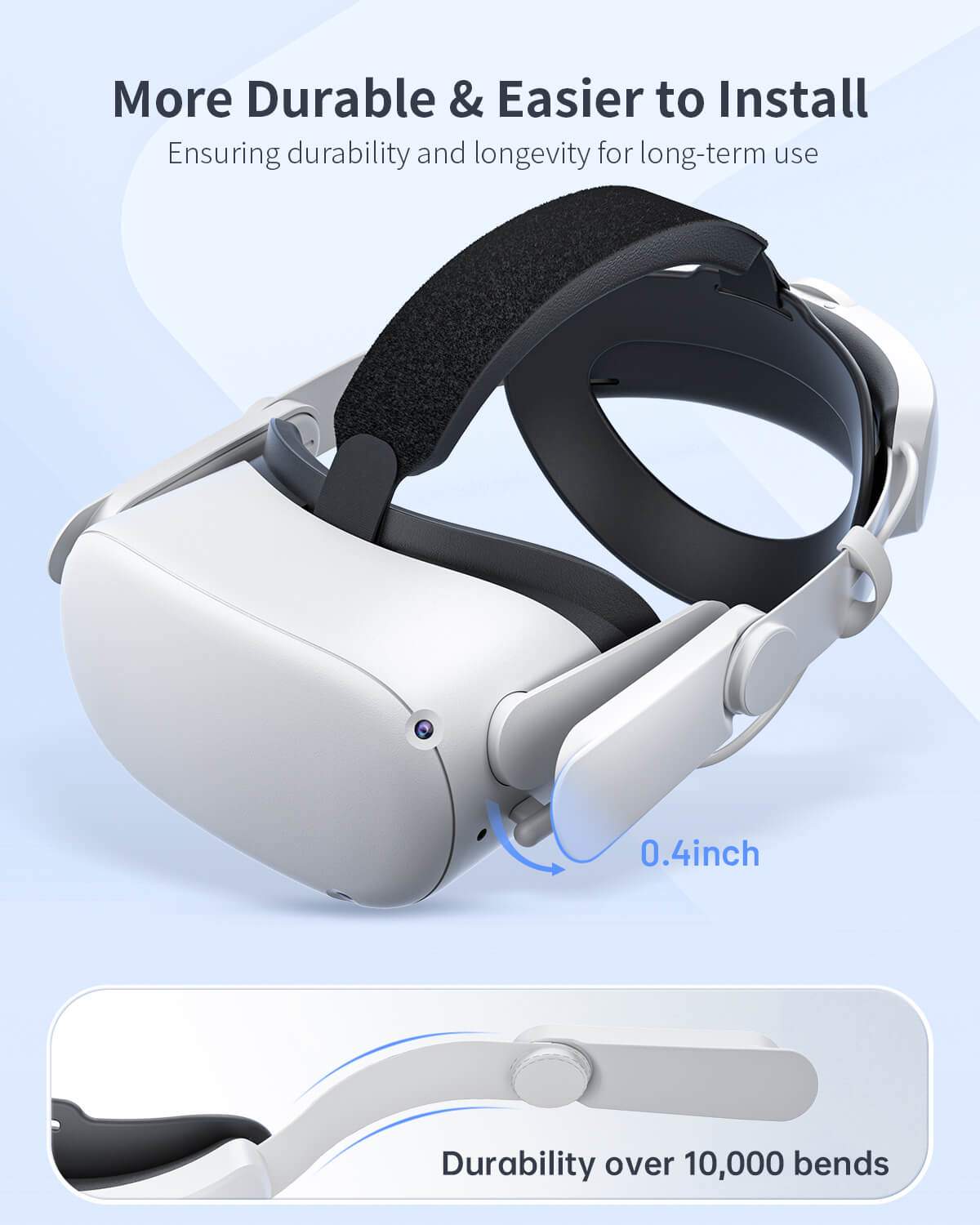 ZyberVR Quest 2 Elite Head Strap with 6000mAh Battery
Best head strap ever!!!!
Super comfy and works for everything bye far my favorite head strap I've ever used!
Comfortable, Easy to attach , I love it
Its good and you can play up to 5-6 hours i just love it , i recommend buying this , the headstrap is very comfortable its easy to attach and u can adjust the size of the strap , -Grapeapevgt
Super Duper comfy battery head strap does not disappoint
What a Great Extra battery head strap this is! I just love it! It is so comfortable and does not move around if you are doing any type of exercise or dancing and it is adjustable to fit any size head.I especially like that the battery is enclosed within the back button of the strap and is not heavy on the head whatsoever!Very easy to install and the padding for the strap on the head is super comfortable and soft!For more details about the Oculus 2 head strap, please view the pictures I have attached.Hope everyone finds this info helpful.
It's amazing I would buy it again it feels good
ZyberVR Quest 2 Elite Head Strap with 6000mAh Battery
easy to set up, more comfortable then the original oculus strap,more battery time :)👍
ZyberVR
everything great, fast delivery
It WAS SO GOOD AND IT EXTENDED MY PLAY GROUND TO 4-6 hours!