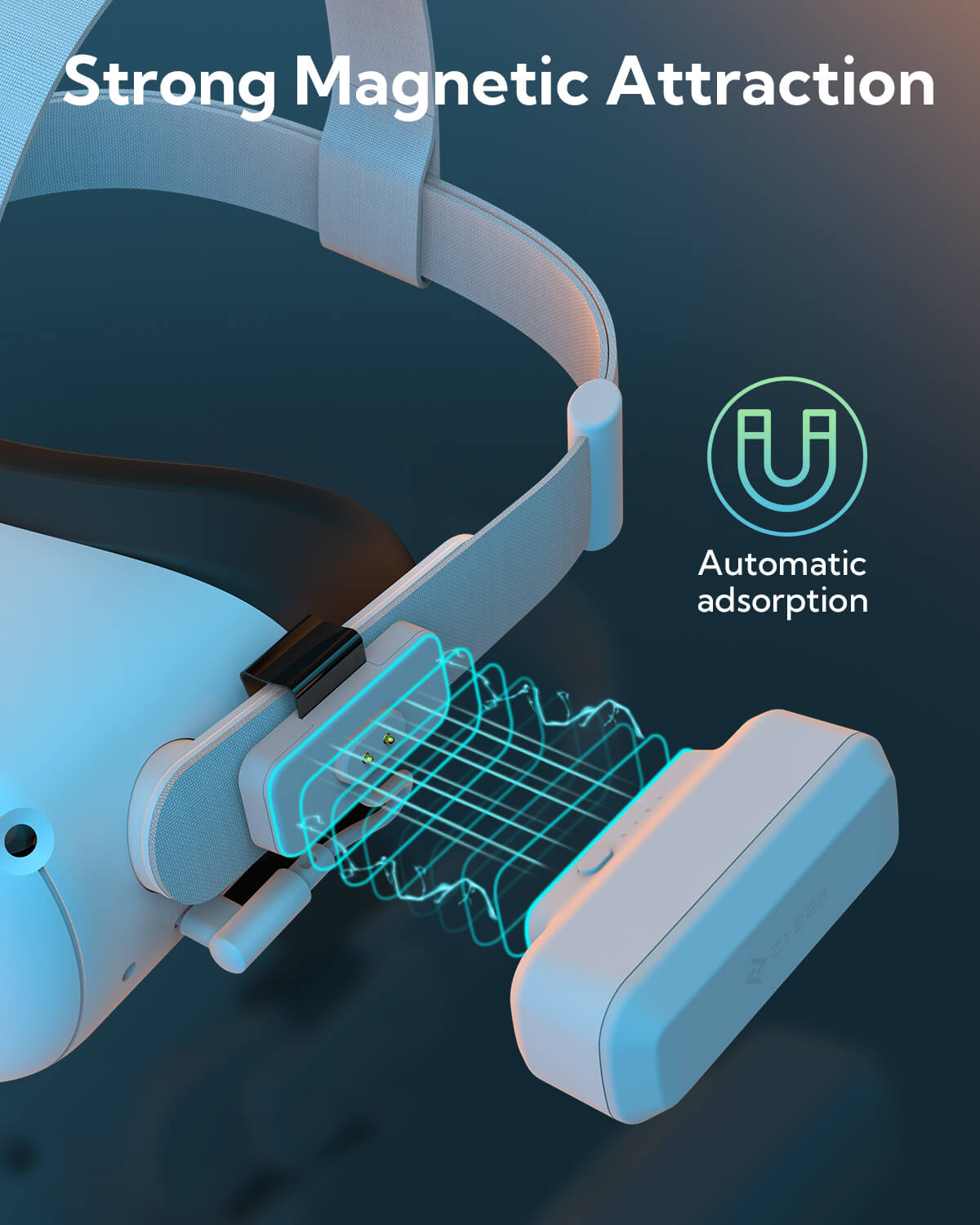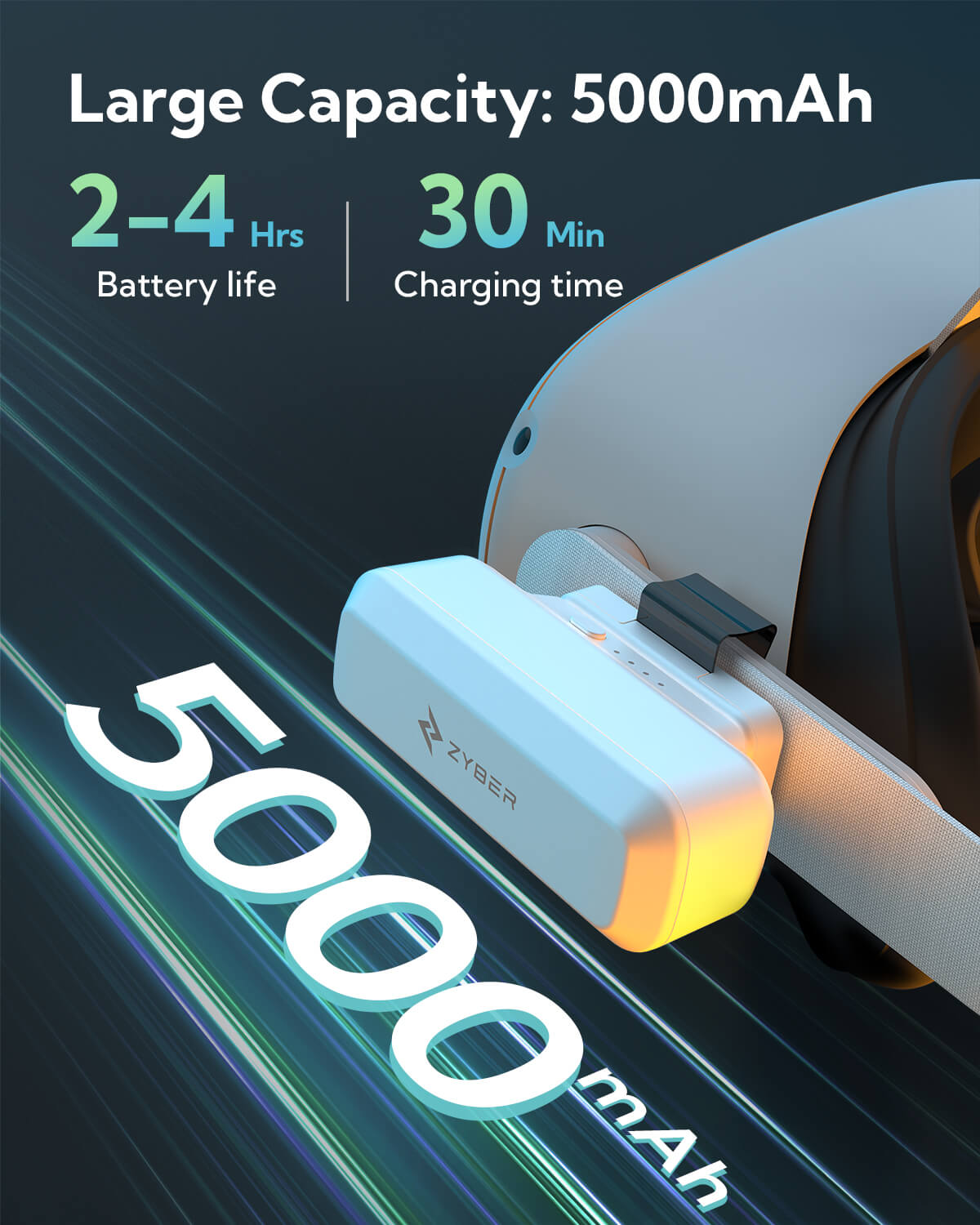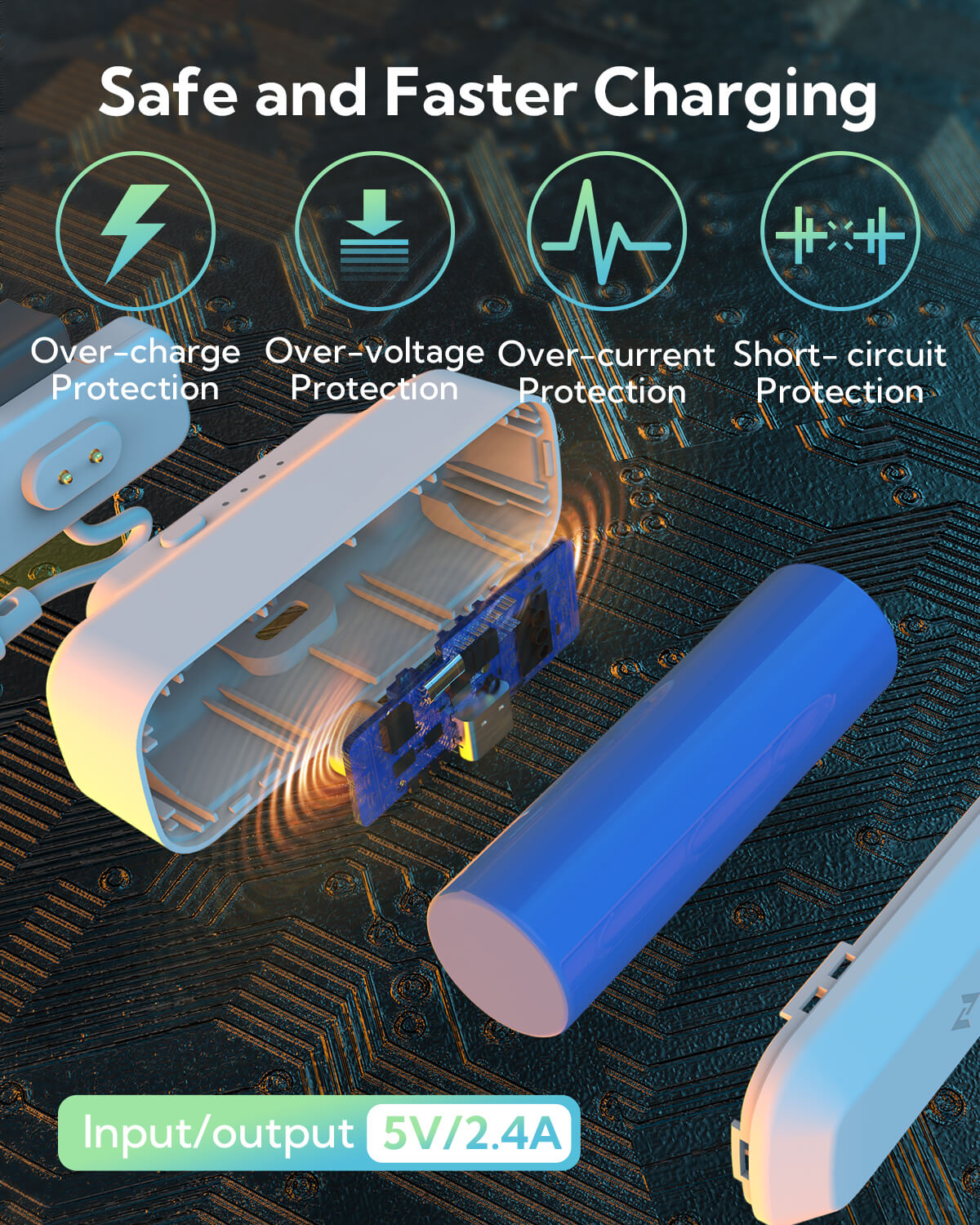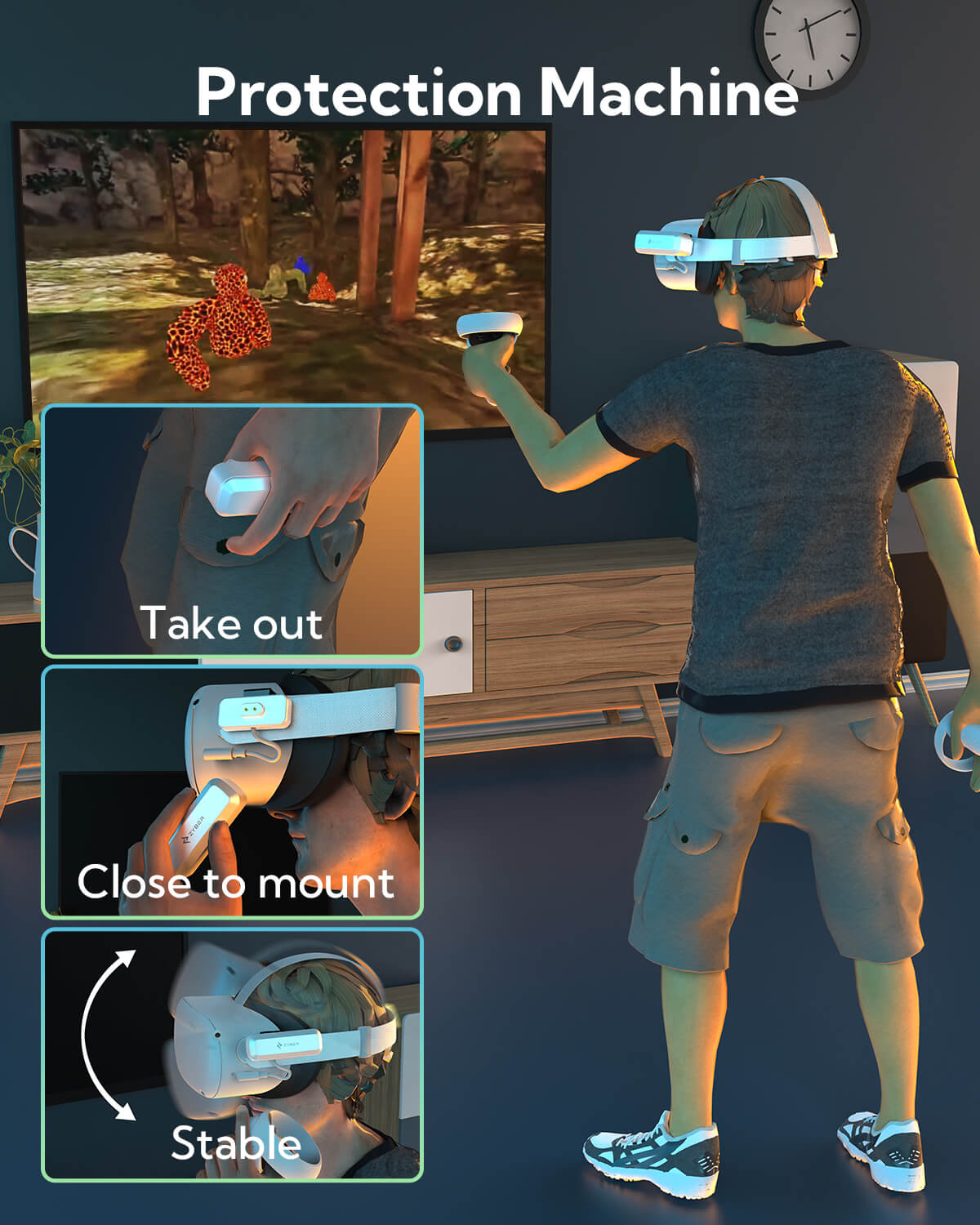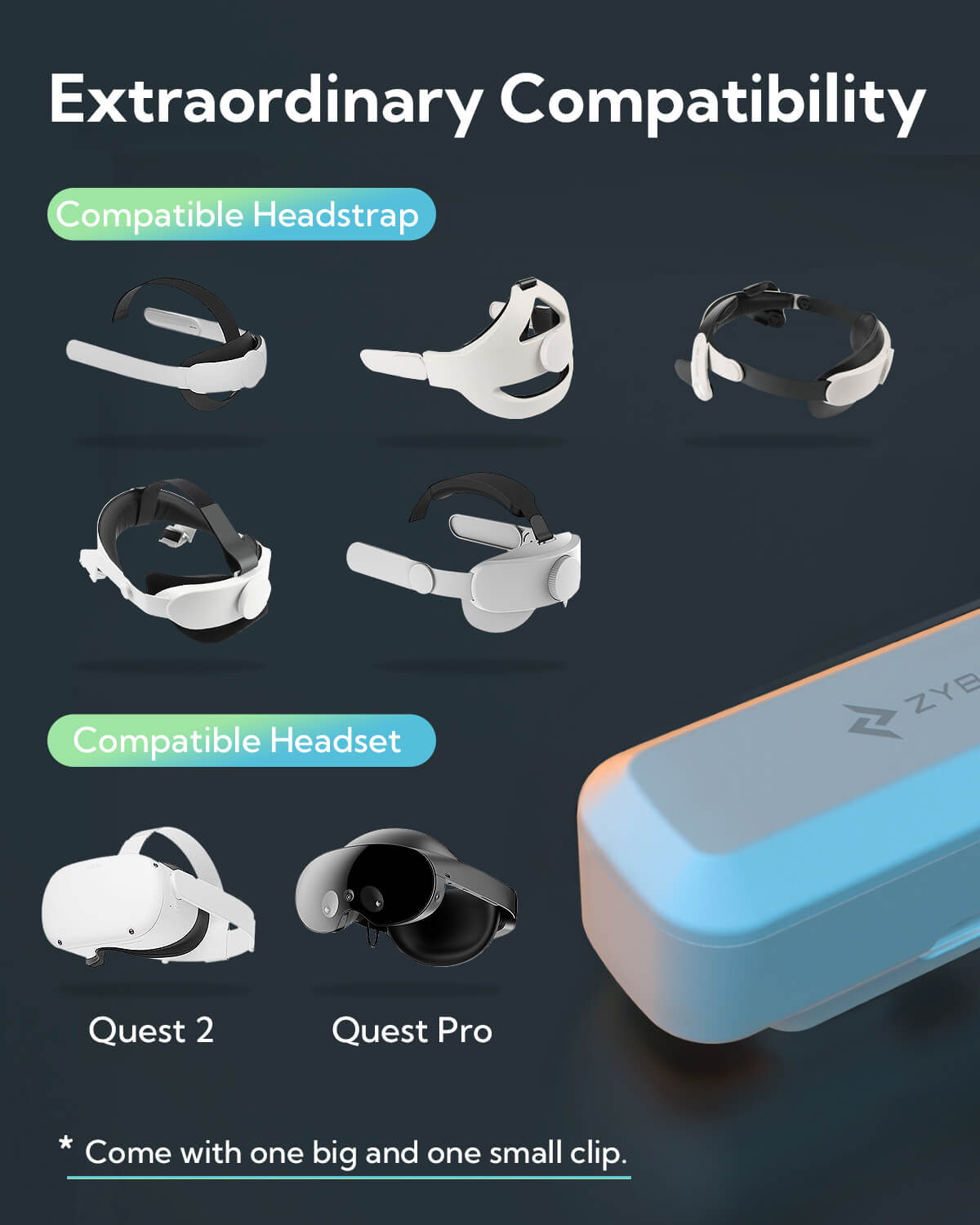 ZyberVR Magnetic VR Battery Pack 5000mAh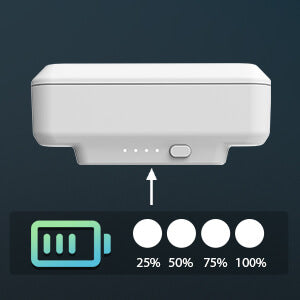 LED Indicator of Battery Power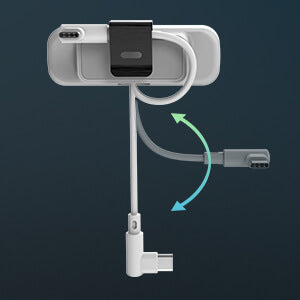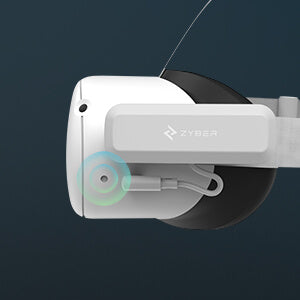 Works alright, weird noise though
Seems to work well so far (about a month in). The only downside is there's a slight buzzing noise when using it when the headset battery is above 80%. It's like a buzz/ mosquito noise. Barely noticeable but worth mentioning
I love this
I went from roughly an hour or even less of playtime and now I'm at almost four hours of playtime. Other than the weight of it, which even that isn't much, it's a great buy and I definitely recommend
Very useful
Very useful.It helped me to extend the uptime of my Pico4. The light weight is also good.
It works and charges fast
Handy and Functional, Though with a Minor Attachment Issue
I recently purchased the ZYBER Magnetic Battery Pack for my Meta Quest 2. While it does have its merits, there's one notable drawback that prevents me from giving it a full five stars.Let's start with the positives. The battery pack's design is sleek and unobtrusive, which is essential for VR accessories. The magnetic feature is convenient and makes attaching and detaching the pack a breeze. The added battery life is a significant plus, especially during longer gaming sessions or when I'm engrossed in virtual worlds for extended periods.However, the main drawback is the attachment issue. While the magnetic connection is meant to provide a secure hold, I have encountered instances where the battery pack doesn't attach as firmly as I'd like. During particularly intense gameplay or sudden movements, it can come off, disrupting my immersion and gameplay flow. Although it's not a frequent occurrence, it can be a bit frustrating when it happens.Despite the attachment concern, I must emphasize that the ZYBER Magnetic Battery Pack is still a valuable accessory for any VR enthusiast. The extended playtime and seamless recharging outweigh the minor attachment inconvenience. Plus, the compatibility with multiple headsets is a significant advantage for users who own more than one VR device.f you can overlook the occasional detachment hiccups, it is undoubtedly a very useful addition to enhance your VR experiences.
Good product.
Great price. Fast shipping.
Awesome!
It was very fast, I love the product! It really helps me with the game. I get to play a little longer and I love it!