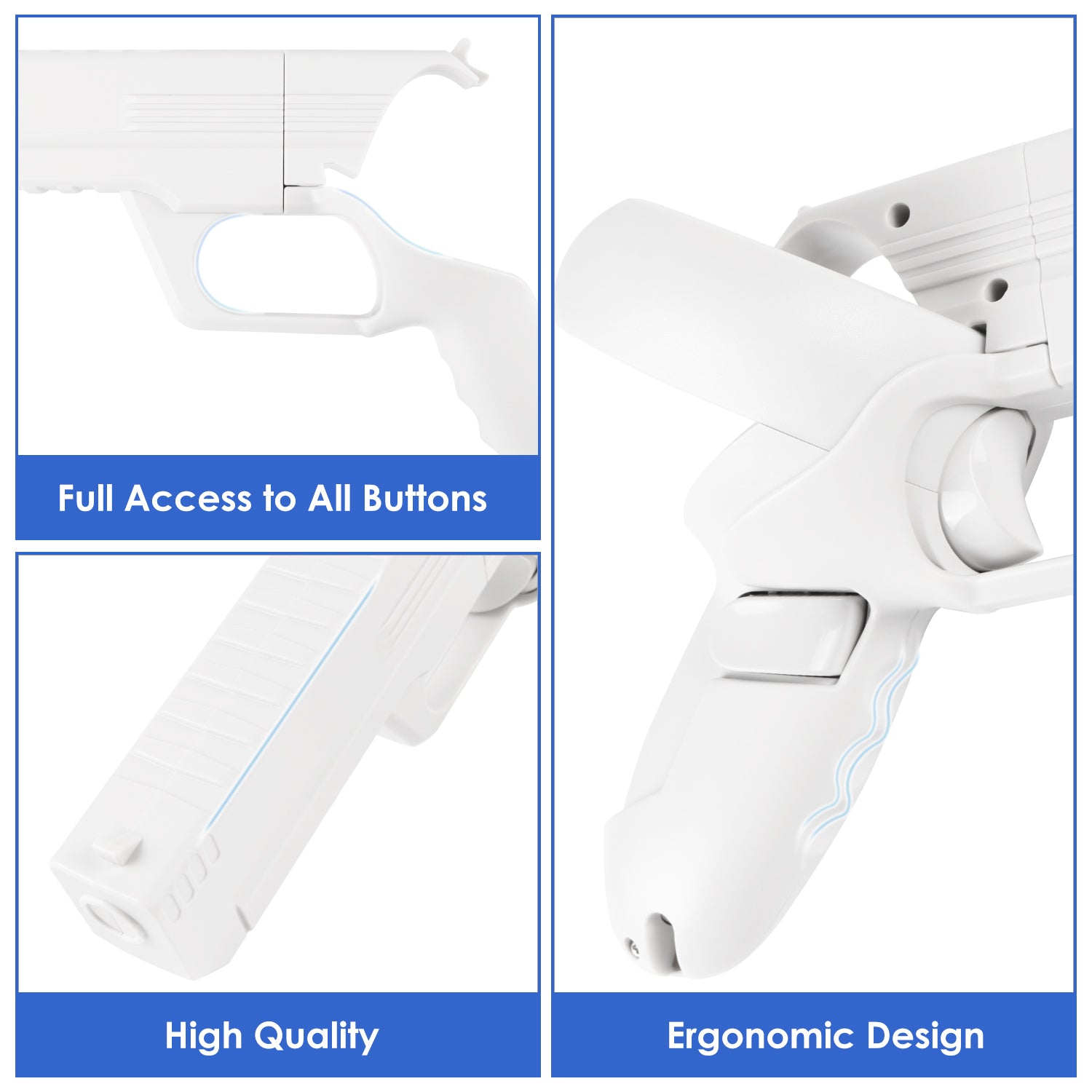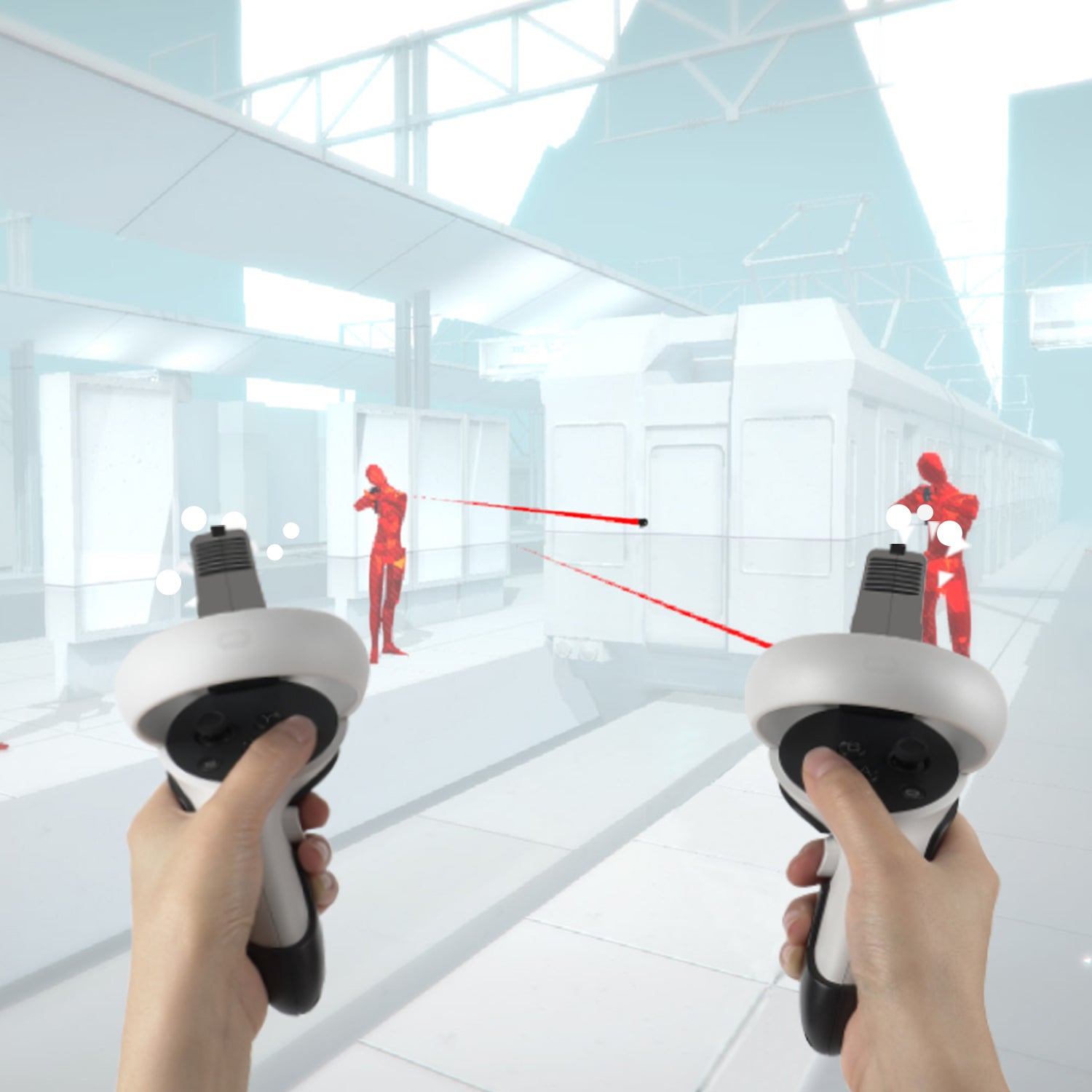 ZyberVR Quest 2 Gun Stock Game Extension
Fun and Realistic
What a fun way to play shooting games! These gun grips are easy to install and remove so I can switch games quickly. They have a realistic feel and a slot to feed the stock wrist straps through. I have thicker wrist straps that don't fit, but as shown in the pictures, I do not need to remove them to use the gun grips. These are a really fun accessory.
Awesome gun hold for oculus 2 controller
The quality is very good and they fit very well. Not cheap quality and the color matches the oculus quest 2 controller very well. A must have for all shooter fans and the controller fits very comfortable in your hands.
Comfortable and recommended
Fit great. Comfortable in your hands and much easier to play shooting games.
Great Quality & Reasonably Priced
Out of the box, it fit my Oculus Quest 2 controllers perfectly. Construction is solid and there are no screws or hardware needed to install. It adds weight to the controller, but that is what you would expect when playing games like SuperHot or first person shooting.I would definitely buy another set as this was reasonable in price compared to others I have seen.
On time and works great!
My little brother loves them!
Light weight, realistic feel and easy to assemble
These are great because they are so light weight. These guns turn tou hand buttons into actual guns making it feel more realistic. Thx so much!
Cool addition
This is just for looks but my son loves them. My biggest concern was ease of taking them on/off. They fit together well and are very easy to remove/assemble.
Works fine
Works great, looks as pictured.
Looks great!
All my friends and family loves the way they look!